Hey, HOPE-lovers and Happy New Year! Where did 2017 go?! Well, in light of a brand new year I can't think of anything better than getting motivated!
This will be the 7th and final post in the WONDER of WOMEN series. Rest assured, even though this series is coming to a close, H4H will continue to push for and pursue the dignity of every single person, especially women!
Preface:
We are constantly reminded of a violated people, victims suffering from unseen, unhealed, unspeakable, and unimaginable wounds. #oprah2020
Celebrated exploitation has taken far too many withdrawals from humanity and now there is an indisputable "vacuum" seeking justice, equality, respect, and protection.
Admittedly, we as a nation, Church, and H4H are WAY behind the "eight ball," but time's up!
Defending the infinite sacredness of womanhood has been my angle all throughout this series, and it will continue to be a definitive, on-going goal of H4H. I seek to affirm and uphold the God-given beauty, charm, mystique, worth, dignity, value, and importance of womanhood.
Why? Because there's a need? Sure. That's easy to spot. But there's more…I truly believe that there is HOPE for all of humanity, even our betrayed and abused better-half's.
So, in efforts to both bring HOPE and create a pure and healthy "wonder" with women, I have been suggesting that we look to the maker of women.
"Why," you may exclaim. I get it. For many, this probably sounds archaic rather than advanced, or patriarchal rather than progressive.
Hear me out. I have 2 reasons:
1) I believe there is NO higher authority. This is NOT subject to democratic process or polls but is an ethical necessity.
2) There is no more beautiful precedent than the God who both CREATED and DIED to redeem womankind.
With that, we have been refreshed, exhorted, and even shocked in the previous 6 posts witnessing how God elevated and honored women. Risking reputation and life, Jesus defended and affirmed these image-bearers. And as we saw last time from the Christmas story, God chose two women as His vessels for the impossible reality of Immanuel.
1) An adulteress in John 7:53-8:6.
2) A worshipful woman in Matthew 26:6-13 (also Mk. 14:3-9; Jn. 12:1-8).
3) A prostitute from Luke 7:36-50.
4) An "outsider" in need of healing in Mark 5:25-34 (also Mt. 9:20-22; Lk. 8:43-48).
5) A libertine Samaritan woman in John 4.
6) Mary and Elizabeth from Luke 1-2 and Matthew 1-2.
Women approaching and encountering Jesus happened frequently during in His ministry. He may not have invited these interactions, but He certainly did not shy away from them despite the risk and rumor they would produce.
This time, however, as we draw the WONDER of WOMEN series to a close, we're going to be exhorted and challenged by the very women who are responsible for Christianity existing today!
What? You didn't know that Christianity's spread was made possible because of some amazing women? Well, read on!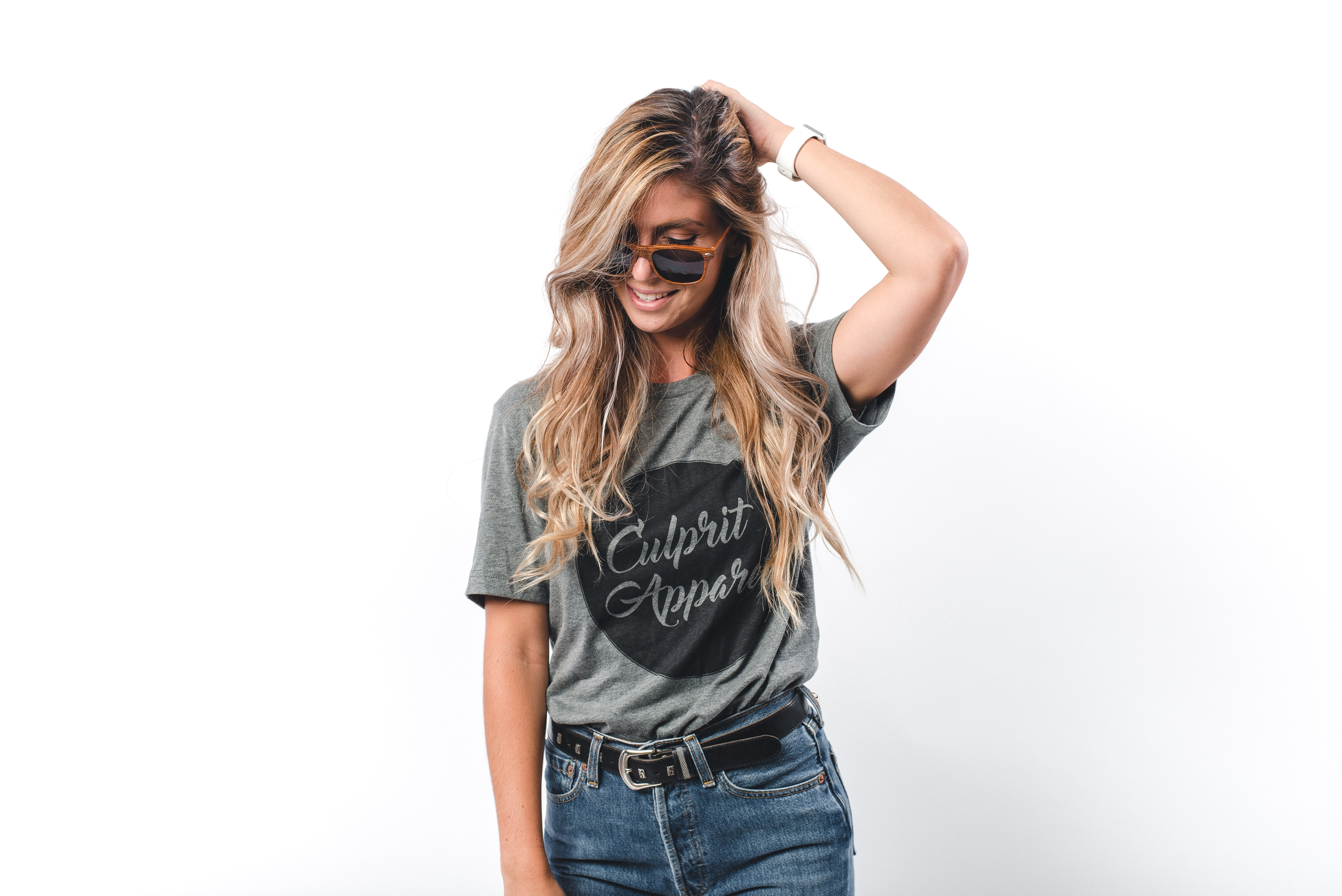 Problem:
Before we continue, I must confess something — I grew up as a misogynist. I was an ignorant byproduct of the various environments. I was told and shown it was normal, funny, desirable, healthy and even "manly."
Gender can blind, restrict, distract, and divide sophomoric minds. I would know as I speak from experience.
I am happy to say that I'm a recovering chauvinist — this is a big reason why I even started a series about lifting our views concerning women in the first place. It's personal. Besides, I've come to recognize that sexism, perversion, and harassment are not funny or manly but flat-out evil.
I recognize, understand, and sympathize so much since coming out of a world where people, especially women, are reduced to objects or punchlines.
And yet I'm here to grow more in that recognition, understanding, and sympathy. I have so much room to grow. So, I'm listening. I'm learning.
I am ashamed of the way I once was, and now I greatly desire to see more people, especially men, come out of this mass-marketed shallowness. As a husband, and especially as a father to two beautiful daughters, I'm desperate for this vision to become reality.
Building a gun collection is no solution. Neither is punishing the perpetrators (even though it's a step). Prevention must be our aim. Hearts and minds MUST BE CHANGED.
One way my heart and mind have been changed on this topic is through being privileged to know amazing women, whether in marriage, family, friendship, or in my own parenting.
Further, learning about and being inspired by amazing women has helped change my views as well.
And here's some women who I will forever be thankful for and inspired by — those who found an empty tomb two thousand years ago and despite the opposition, sarcasm, judgment, sexist prejudice, and rejection, told others. They were literally the first individuals to fulfill the "Great Commission" of Jesus.
"And if Christ has not been raised, then our preaching is in vain and your faith is in vain…your faith is futile and you are still in your sins…we are of all people most to be pitied." ~ 1 Corinthians 15:14, 17, 19
Remember, the world in which Jesus lived, died, and resurrected in wouldn't even allow women to testify in court because they were seen as irrational, emotional, untrustworthy children. Subhuman.
But just as God entrusts the infants of humanity to women, He places the Church, in its own infancy, within their trustworthy hands as well!
And again, we see God choosing the most unlikely of candidates as His vessels and mouthpieces. He's entrusting the redemption of humanity to "the least of these" and it's disturbing to the core! But therein lies the beauty and power, not only of God Himself but also of His specially chosen servants who faithfully carry out His will in their time.
So, without further ado, let us give credit where it is due for the 7th time and bask in the wonder of a few women who refused to be bound by their cultural stigmas and took the gospel from the tomb into the streets.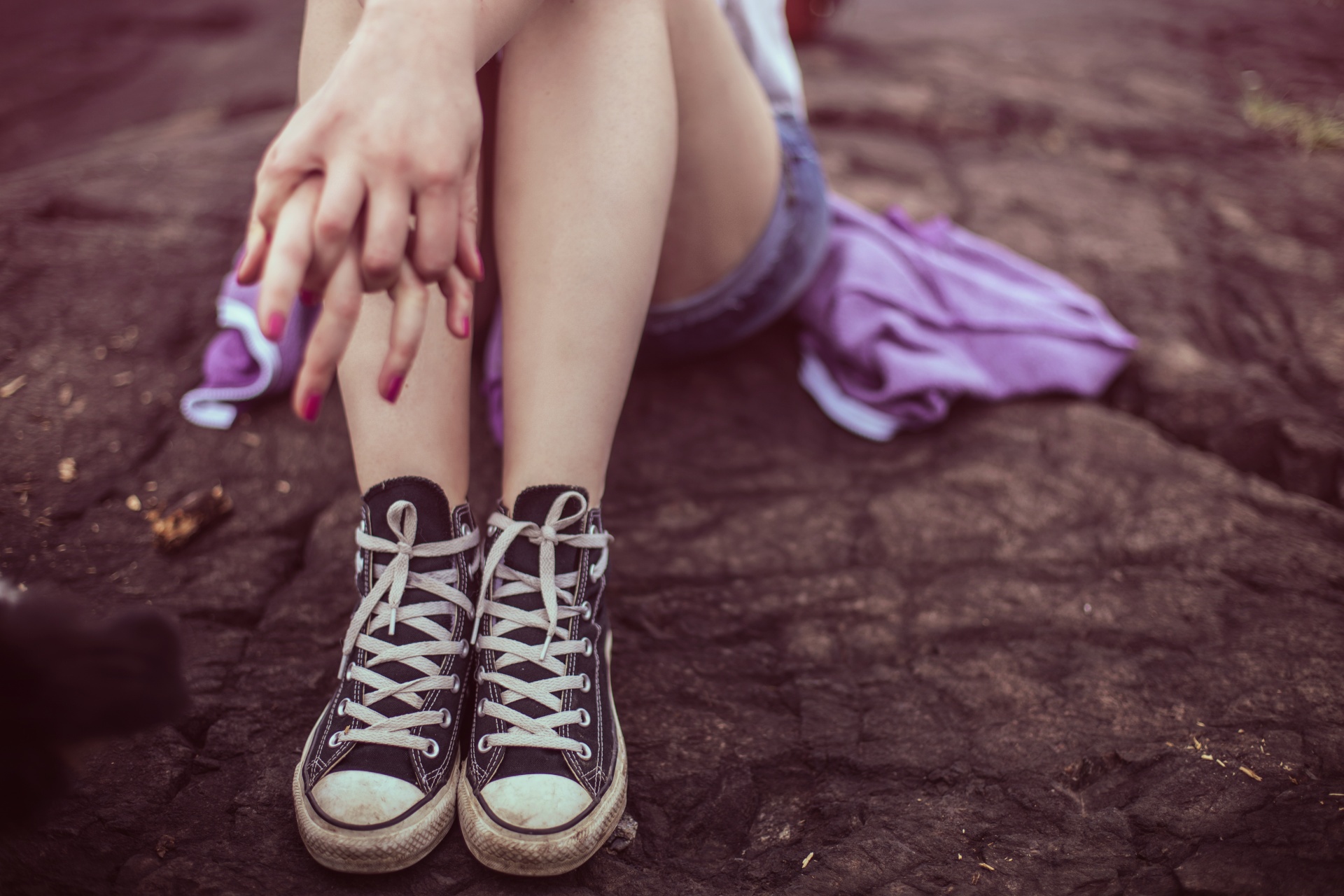 Practice:
All but one of the male disciples were no where to be found in Jesus' most terrible moments. In fact, they purposely kept a distance and locked themselves away out of fear! (Luke 22:31-34; 54-62; John 20:19)
They should have known Jesus's death was coming, but they were too bent on and blinded by their own desires and presuppositions to accept a crucified Christ.
So, was Jesus absolutely alone as He faced His torturous death? Absolutely not! The women, those who were unquestionably sold out and all in, were right by His side as it was shredded like cheese.
Ministering to and supporting Jesus was their nature.
"There were also women looking on from a distance, among whom were Mary Magdalene, and Mary the mother of James the younger and of Joses, and Salome. When he was in Galilee, they followed him and ministered to him, and there were also many other women who came up with him to Jerusalem." ~ Mark 15:40-41
What about after Jesus died and it appeared to be all over? Again, the women were right there to pay their respects and serve Him in death, even if it came at the cost of facing the Roman murderers and looking at a corpse of their Christ.
"Now after the Sabbath, toward the dawn of the first day of the week, Mary Magdalene and the other Mary went to see the tomb. And behold, there was a great earthquake, for an angel of the Lord descended from heaven and came and rolled back the stone and sat on it. His appearance was like lightning, and his clothing white as snow. And for fear of him the guards trembled and became like dead men. But the angel said to the women, "Do not be afraid, for I know that you seek Jesus who was crucified. He is not here, for he has risen, as he said. Come, see the place where he lay. Then go quickly and tell his disciples that he has risen from the dead, and behold, he is going before you to Galilee; there you will see him. See, I have told you." So they departed quickly from the tomb with fear and great joy, and ran to tell his disciples. And behold, Jesus met them and said, "Greetings!" And they came up and took hold of his feet and worshiped him. Then Jesus said to them, "Do not be afraid; go and tell my brothers to go to Galilee, and there they will see me." ~ Matthew 28:1-10
In case the aforementioned details aren't enough, see the following to gain a greater understanding of the controversial hostility these women faced. Welcome to the world's greatest cover-up. Nixon, Area 51, nor the Illuminati do not compare! The "establishment," aka the leading group of religious men in Jesus' day, paid the failed guards to, at the risk of the guards' lives, lie about what these women are saying.
"While they were going, behold, some of the guard went into the city and told the chief priests all that had taken place. And when they had assembled with the elders and taken counsel, they gave a sufficient sum of money to the soldiers and said, "Tell people, 'His disciples came by night and stole him away while we were asleep.' And if this comes to the governor's ears, we will satisfy him and keep you out of trouble." So they took the money and did as they were directed. And this story has been spread among the Jews to this day." ~ Matthew 28:11-15
It's one thing when your opposition counters you; this is to be expected. But it's a devastating game-changer when your own camp turns on you to align with your opposition. Imagine how these women must have felt! The only people in the world who should have embraced them and their message disregarded them as if they were crazy.
"Now it was Mary Magdalene and Joanna and Mary the mother of James and the other women with them who told these things to the apostles, but these words seemed to them an idle tale, and they did not believe them." ~ Luke 24:10-11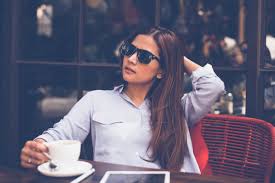 My HOPE4Hipsters:
Wherein lies our greatest struggle, confusion, frustration, and even disgust is just a mask that conceals the greatest opportunity, clarity, encouragement, and even beauty.
God entrusted the worldwide plan of redemption to those who need it. It's so crazy that it almost frustrates us. Do you entrust your greatest plans to amoebas? Of course not! Such a scandalous commission — that God chooses to use us for anything!
But it had to start somewhere; at some moment the fuse had to be lit in proclaiming the news of Jesus defeating death and securing victory.
Some try to blame women for the Fall of humanity. Just think about that. It's quite the charge! They claim that it was Eve who really set our trajectory down a path of sin and suffering. She was the 'weaker vessel' after all. A man would never be susceptible to Satan and his fruity snack…
Such conjectured nonsense!
This is what I do know:
Jesus was betrayed, as predicted, and the men fled.
Jesus was tortured beyond description, as predicted, and the men were no where to be found.
Jesus died, as predicted, and the men hid in a locked room with their tails between their legs.
Jesus resurrected, as predicted, and the men mocked and doubted it.
Someone had to uphold, honor, believe, obey, and share. Thank God for His faithful and courageous supporting cast. Thank God for the women!
And thank God for our women. Thank you, God, not just for those who carried and cradled the Church in her infancy but for those who do the same with humanity all throughout history.
And thank you to those who faithfully bless, honor, trust, serve, and fight for the cause of humanity and heaven. Many of you have been overlooked, under-appreciated, and even forgotten, but your Maker sees.
There have been many great men throughout the annals of history, but as the God of all creation reveals, behind every great man, even the Son of Man, is a multitude of great women.
The fight is far from over, but I hope in these 7 posts that we have brought back some "womanly wonder" while shattering the sexist psyche in the process.
Until next time, keep the HOPE!