Hello, HOPE-lovers and Happy Friday!  Today is officially Fall, and in Phoenix that's like a holiday!  Highs in the 80's bring us desert-dwellers out of our "bunkers" like bears returning from hibernation.
So in honor of the Earth's rotation, let's rotate those wardrobes, get with the family and have some fun!
Last time we decided to go for a hike, have a picnic, fly a kite, and read together (see Part 1).  Here's four more ideas to help your family enjoy the weather while creating cherished traditions and forming life-long memories.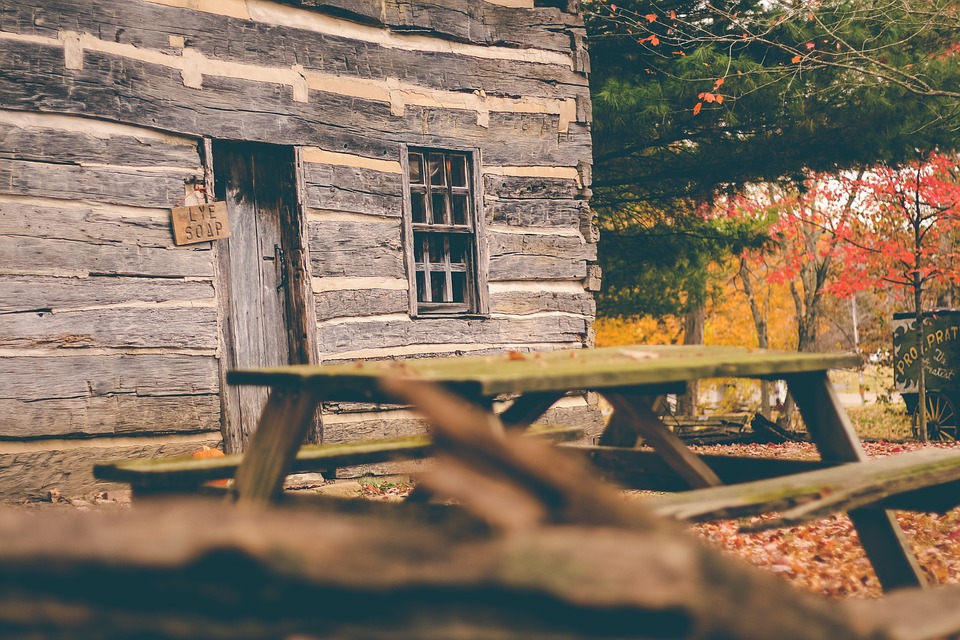 1) Get Outside!
I'm not going outside until the temperature is near my age. ~ Unknown
I know, I mentioned some activities last time that involved being outside, so this perhaps seems out of order or really broad.  I apologize — I truly forgot how amazing the simple gift of being outside (not just to get into your car) was until today!
Now, you're probably already laughing or at least have a quizzical look on your face.  Before you laugh too long, remember, I live in Phoenix, AZ.  For the last four months, we have not really been able to enjoy something simple like our backyard or nearby playgrounds.  Temperatures around 110° will do that.  Heat exhaustion and skin cancer are nothing to play around with.  Believe me!
So get back out there!  The backyard, the playgrounds, and the parks.  Our family likes get a special drink and then drive around different neighborhoods looking for "secret" parks.  Simple, for sure, but it's a really fun adventure for the whole family.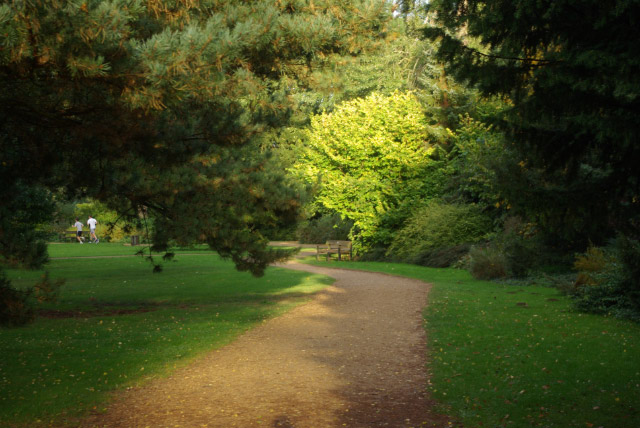 2) Go Apple Picking
If you want apples, you have to shake trees. ~ Bob Dylan
My family loves to go to a farm and pick food off of the trees.  It's a novelty for us city folk.  It connects us to our "boomer" parents who grew up on farms, greatly expanding our office-oriented concepts of labor.  It gives our children an idea on how God's creation beautifully sustains us, bringing a sense of wonder and appreciation not found at Costco.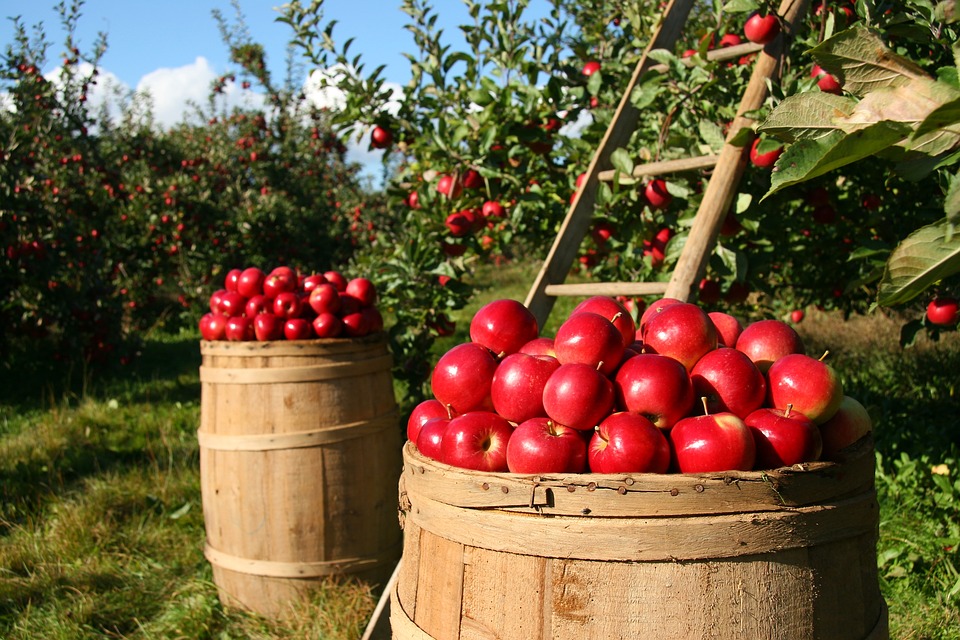 3) Go On Regular Walks
All truly great thoughts are conceived by walking. ~ Friedrich Nietzsche
There a several physical, mental, emotional, and even spiritual benefits experienced in this activity, but that is not the focus of this post.
I simply just want to remind us all that walking with people you love is such a fusing activity.  The amount of photographs and Instagram stories filling my social media feed bears this out.  There's a reason why dating couples (and those happily married), for example, go on "walks" together.  Relaxed movement with those you love only enhances the connection.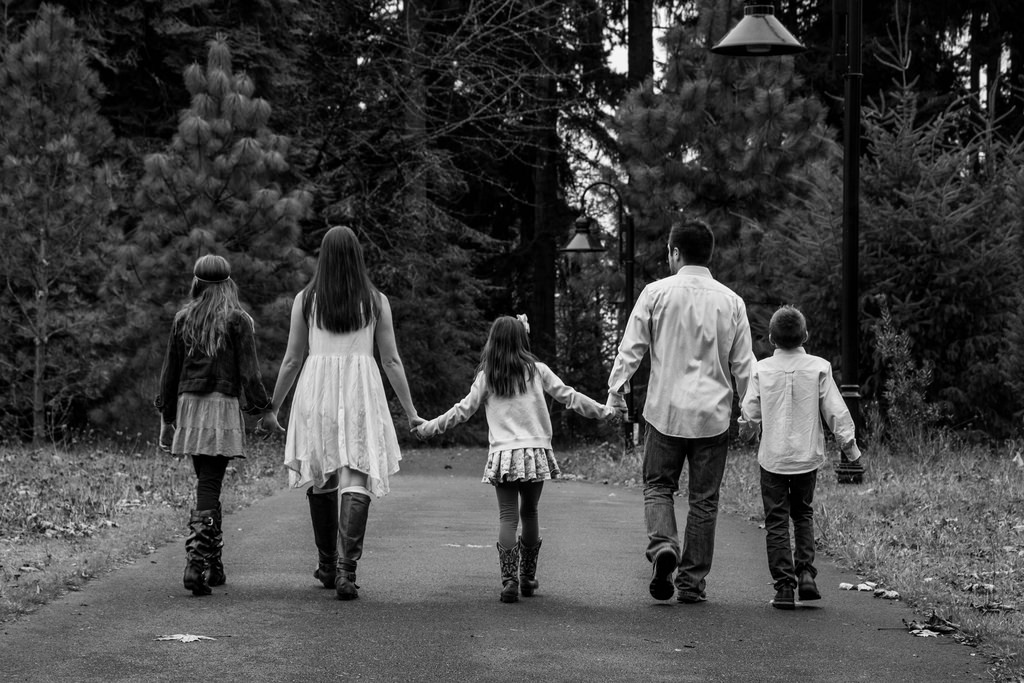 4) Watch Football!
It's not whether you get knocked down, it's whether you get back up. ~ Vince Lombardi
You can't live outside (well, maybe you could), so once you return back to the house, here's another memory-forming, relational building activity.
I know that some will disagree here.  "Put the kids in front of a screen?!  What kind of 'family' activity is this?!"  I get it.  There's tons of screens vying for our attention and often they divide our families.  However, I do believe wisdom and discipline can actually turn 'screen-time' into a relational benefit.
I mean, I'm not suggesting you watch the "Breaking Bad" series with your kids this weekend!  Let's be real.
Within healthy, pre-determined limits, as opposed to carelessly binging, spending time with loved ones while mutually enjoying something on a screen creates very special memories and makes solid bonds.
There's a reason why the campaign "Football is Family" exists.  When I think of football, I don't simply think of the game, teams, or stats — that's pretty narrow and boring.
I think of being a pre-teen and teen, growing up with my father who introduced me to the game.  I'm reminded of my deceased grandmother, a close friend, who oftentimes would join my father and I.  I'm reminded of initial dates with my wife at "Packer Parties," a frequent activity hosted by her Green Bay obsessed best friend in that season.  I'm reminded of spending the day with my in-laws.  I'm reminded of many Thanksgiving celebrations shared with the people I love most.  I'm reminded of family that attend certain colleges throughout the nation.  I'm reminded of numerous Super Bowl parties shared with multiple friends from church.
Simply put, in North America, fall is football.  It's a tool, like all other ideas I've listed so far, to get community going.  Just a means to an end.  Like it or hate it, let's embrace it and make it advantageous.

These, and so many more activities, are sure to create special memories and strong bonds for the family.  They are fun, uplifting, and very affordable.  Let's make family what it should be — fun.  So go get that pumpkin spice latte and come back next Friday for more family-fun, fall activities.