Nothing confuses us more than when those who inspire us to live take their own lives.
It shocks us when those who have everything — the fame, fortune, influence, power, and everything else we dream of — live out U2's hit song in drastic ways, proving that they still haven't found what they're looking for.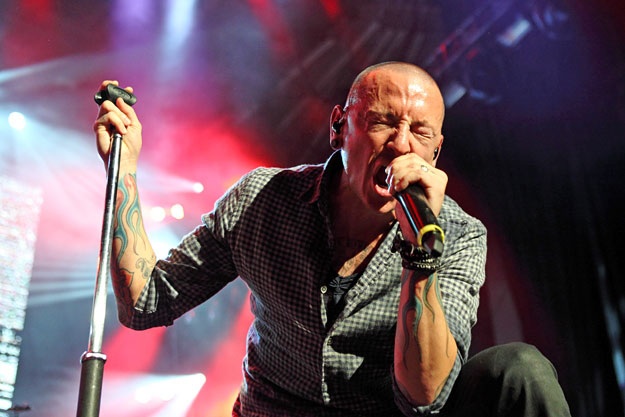 As you've probably heard, the world was suddenly thrown into despair again at the news of another rock hero taking his life.
Chester Bennington, best known as the frontman for rock sensation Linkin Park, hung himself on July 20, 2017.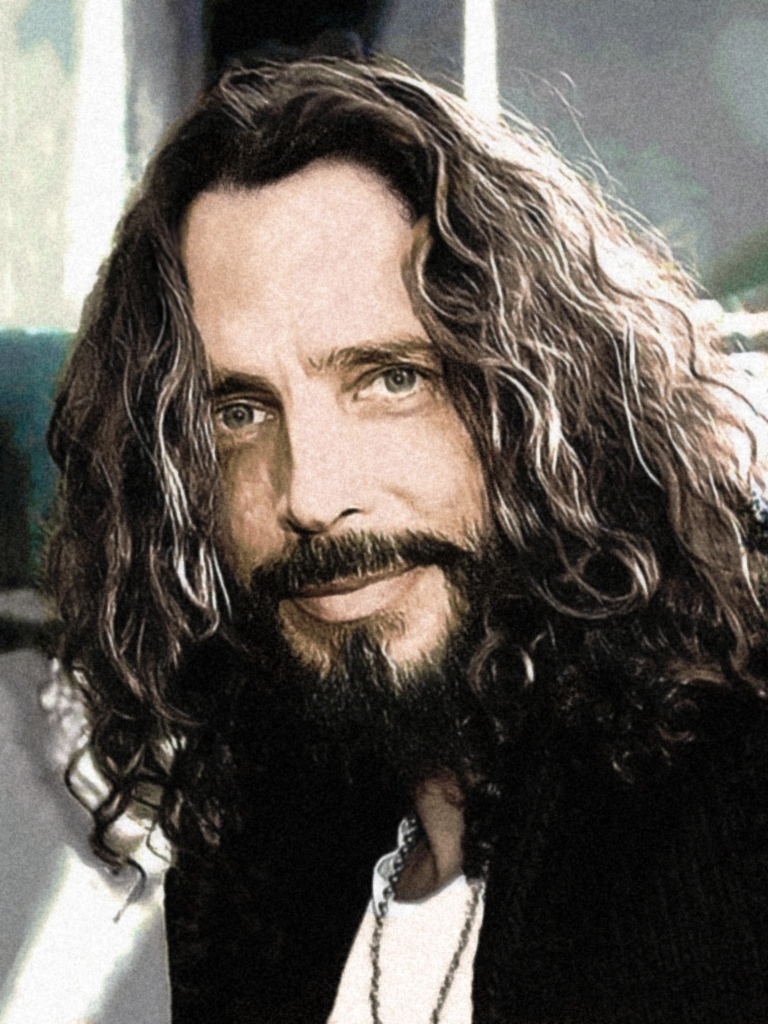 For weeks now, I had been planning to write about my rock idol, Chris Cornell, who just did the same thing two months earlier.
Now, in a roundabout sort of way, I find the topic undeniably necessary.
After all, Chester was friends with Chris Cornell, sung Leonard Cohen's "Hallelujah" at his memorial, was a godfather to Cornell's son, and then killed himself in Cornell fashion on Chris Cornell's birthday!!!???
This was just too eery to pass by. And this certainly has felt like an assault upon hope.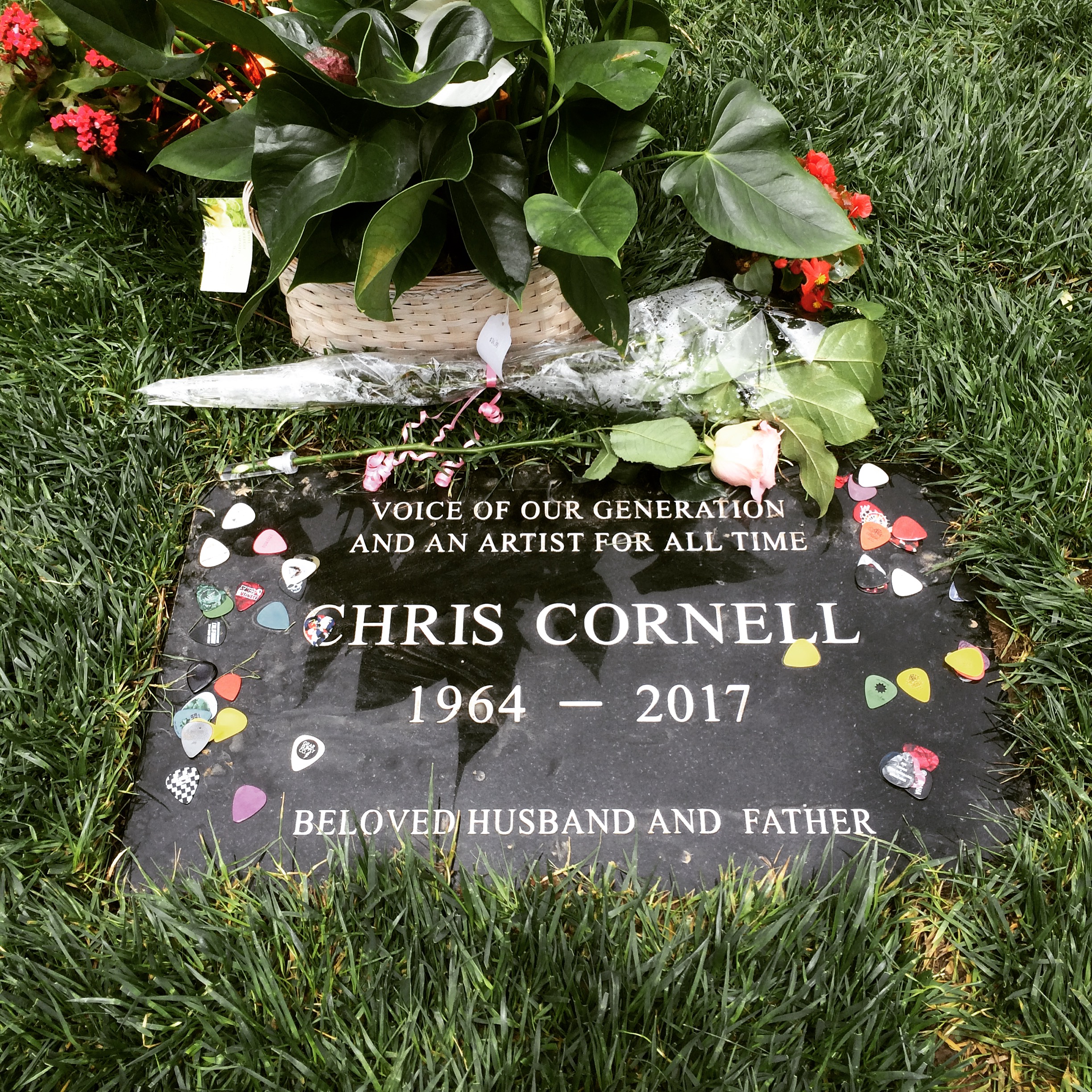 So what do we do?  Here's what I'm doing.  I'm looking at the object, substance, and trajectory of my HOPE.
1) The Object of our HOPE:
Have you noticed how disappointing people can be?
I have found that no mortal creature can fulfill my longings. Well wishes along with imperfect attempts at solidarity and support are all we can ever be for each other.
This basic understanding of life came through times of torment, when the brush of loss and betrayal was stroked over my canvas.
But, as a child, I looked to individuals like Chris for inspiration. "How could you not love him?" I would exclaim to any naysayers. "Do you have ears that work?"
I know. I wasn't the nicest teenage rock-n-roll lover.
Now, I never knew Chris Cornell or Chester Bennington. I never even met them. I did have the privilege of seeing Chris perform once though — amazing!
His band played all the hits from Soundgarden, Audioslave, Temple of the Dog, and his solo work. And it's the only show that I've caught a drumstick at!
Definitely memorable. But nothing meaningful.
So why am I grieved? I've grown up, gave up the childish music dreams years ago, never knew Chris Cornell, have undergone a complete worldview swap, and yet still I ache…
What gives???
And even if Chris or Chester lived long, healthy lives with no tragedy, grief would still be unavoidable.
Perhaps my love is mixed — between God and the world? Maybe my idolatry runs deeper than I ever perceived?
I think these are true to some degree, but I suspect more is at the heart of this matter.
2) The Substance of our HOPE:
What does it say about my hope if I place it in temporal things that will fade and fail?  I mean, what chance does it have? And what stability does that provide to me?
My goal at HOPE4Hipsters has always been to present what I believe to be the only HOPE that can sustain humanity; that joyful, confident expectation. That pleasurable anticipation. NOT the quicksand of wishful thinking.
You could say that I'm obsessed with hope. So how do I get strapped in these struggles?
Moment of truth: I don't write on the topic of HOPE because I'm an expert.  I write about HOPE because my natural disposition cries out for it while hypocritically doubting it's existence, let alone immanence.
Practically every blog entry is just me preaching to myself.  Sorry if that's weird for you.  I really do pray that as you peek in on these conversations with myself, you can walk away with a HOPEful perspective as well.
3) The Trajectory of our HOPE:
"He has made everything beautiful in its time. Also, he has put eternity into man's heart, yet so that he cannot find out what God has done from the beginning to the end." ~ Ecclesiastes 3:11
C.S. Lewis wrote, "Though we cannot experience our life as an endless present, we are eternal in God's eyes; that is, in our deepest reality."
Hellen Keller said, "I believe in the immortality of the soul because I have within me immortal longings."
It's the calloused brevity of time that reminds us we're made for eternity. And if death really is a separation, we will always grieve on this side of the veil.
My HOPE4Hipsters:
The grief is unavoidable. The tears, frustration, confusion, and smallness that loss bring are all part of the deal.
But can we do this better?  Can death, even tragedy, be redeemed?  Beneficial? Sanctified?  Could the death of one lead to life for others?  Or is death just a domino drop creating more death?
The following is an excerpt from Scott Weiland's wife, seen in "NIGHTMARES ARE DREAMS TOO: A STONE TEMPLE PILOT CRASHES."  Although different, the situations and their effects are very similar.
"…At some point, someone needs to step up and point out that yes, this will happen again – because as a society we almost encourage it. We read awful show reviews, watch videos of artists falling down, unable to recall their lyrics streaming on a teleprompter just a few feet away. And then we click "add to cart" because what actually belongs in a hospital is now considered art…
Let's choose to make this the first time we don't glorify this tragedy with talk of rock and roll and the demons that, by the way, don't have to come with it."
Even the most talented, successful, and beautiful among us are just a step away from tragedy…just a step away from breaking our hearts and confounding our minds.
Chris Cornell died at age 52, and Chester Bennington at only age 41. Chris left behind three children, and Chester six.
That is the reality.  I make no attempt here to pinpoint the causes.  I have focused on HOPE rather than mental illness or prescription drugs.  I did this for two reasons:
1) I'm not an expert.
2) The resiliency of HOPE, I believe, cannot be conquered by even the darkest demons, internally or externally.
Hope is not found in doing what you love or those who you love. That's what I'm reminded of here. It's only found in the One who transcends the tragedy, the One who loves us in it and through it. (Rom. 5:6-10)
The One who, as A System of a Down told us, died a "self-righteous suicide."