Back in high school, before it became mainstream, I really enjoyed listening to a band called Switchfoot.  And out of the numerous albums they have created in their twenty plus year existence, my favorite has always been, "The Beautiful Letdown."
Many of the songs caught my attention, but it was, "This Is Your Life," that caused a self-assured, teenage 'hipster-in-the-making' to ponder his purpose.
There are 3 points that Jon and the boys bring out to make our lives matter.
1) Life is Brief.
"Yesterday is a wrinkle on our foreheads and it's a promise that we've broken.  Yesterday is a kid in the corner and it's is dead and over.  This is your life and today is all you've got now.  Yeah, and today is all you'll ever have."
Looking back can really hurt.  All that's been lost, betrayed, and thrown away overwhelms us.  There's much of what we could not control, but there is much of what we could.
All of our yesterday's are gone.  There's no Delorian to give us a redo.  We chose, and the seeds we cast in prior seasons are reaping harvests in our today's.
And worse, we often presume another opportunity, another day.
"Come now, you who say, "Today or tomorrow we will go into such and such a town and spend a year there and trade and make a profit"—  yet you do not know what tomorrow will bring. What is your life? For you are a mist that appears for a little time and then vanishes.  Instead you ought to say, "If the Lord wills, we will live and do this or that."  As it is, you boast in your arrogance. All such boasting is evil." ~ James 4:13-16
"Do not boast about tomorrow, for you do not know what a day may bring." ~ Proverbs 27:1
"Man is like a breath; his days are like a passing shadow." ~ Psalm 144:4 (see Job 7:1,6-7; 8:9)
"Man who is born of a woman is few of days and full of trouble. He comes out like a flower and withers; he flees like a shadow and continues not." ~ Job 14:1 (see Isaiah 40:6-8; 1 Peter 1:24-25)
"My days are swifter than a runner; they flee away…" ~ Job 9:25
Life is a fleeting vapor.  Most of us avoid this until it's too late, but we all have an appointment with death.
And it's presumably safe to assume that we have no Enoch's or Elijah's among us. (see Gen. 5:24; Heb. 11:5 & 2 Kings 2:11)  Even if we did, the translation from the temporal to the timeless is inescapable.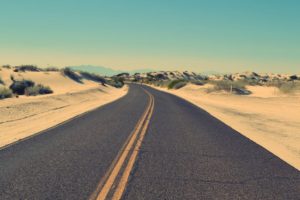 2) Brevity Maximizes Potentiality.
"Don't close your eyes!"
Our fleeting existence on this planet can be depressing or freeing…
If you knew that the next time you saw a loved one would be the last, I guarantee that you would behave differently.  You would squeeze out every possible drop in that moment.
As a young kid, I still remember to this day the moments when my family pets had died.  I didn't want to go to sleep, school, or work.  I didn't want to leave their side.  The usual 'priorities,' pretensions, and excuses I normally hid behind or stood upon disappeared very quickly and effortlessly.
And that's over animals!
In the moments of my greatest pain, I have had the greatest clarity and liberty.  I could see life and everything in it as it truly was.  No more wishy-washy, half-hearted thinking and living.
And, as strange as it may sound, I am almost open to tragedy, just so that I can once again experience the clarity and freedom that my 'normal' circumstances seem to strangle.
I'm far less offendable, critical, bitter, greedy, demanding, distracted, and bored when my mortality invades my daily disconnection.
The crucible of life crystalizes perspective, passion, and purpose.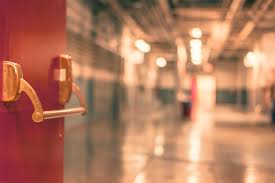 3) We All Have a Choice.
"This is your life, are you who you want to be?  This is your life, is it everything you dreamed that it would be when the world was younger and you had everything to lose?"
Earlier I cited James 4:13-16.  Here is how that chapter concludes:
"So whoever knows the right thing to do and fails to do it, for him it is sin." ~ James 4:17
The brevity of our lives serves as a catalyst for action!  Don't live asleep.  Don't join the march of the walking dead.  Pull the plug on passivity.  Assassinate the apathy.  Crucify the complacency.  Annihilate the avoidance.  Destroy the disengagement.
Cry out with the psalmist: "Remember what my span of life is; for what vanity You have created all the sons of men!" ~ Psalm 89:47
God remembers, "…that they were but flesh, a wind that passes and comes not again." ~ Psalm 78:39
May these be our cry!  We only have so much time, energy, resource…so let's get after this!
"O Lord, make me know my end and what is the measure of my days; let me know how fleeting I am!  Behold, you have made my days a few handbreadths, and my lifetime is as nothing before you. Surely all mankind stands as a mere breath!" ~ Psalm 39:4-5
It's a willingness to ask Him to,"…teach us to number our days, that we may present to You a heart of wisdom." ~ Psalm 90:12
Why?  Because we recognize that,"…my days pass away like smoke, and my bones burn like a furnace…my days are like an evening shadow; I wither away like grass." ~ Psalm 102:3,11 (see 1 Chronicles 29:15)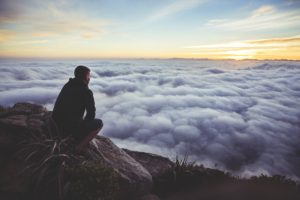 My HOPE4Hipsters:
I want a life that matters; one that I am proud to say benefitted those around me.  But this doesn't happen automatically.
We have to:
Drop the naivety and machismo — in time and space, we're nothing more than vapors.
Embrace our finitude.  This brings combustion to our lives — grab this freedom by the horns and never look back!
Choose wisely.  This is not a justification for eating, drinking, and being merry but the exact opposite.  Freedom poured into the sewers of selfishness helps no one.
The solution is in living for something that transcends.
"Let the lowly brother boast in his exaltation, and the rich in his humiliation, because like a flower of the grass he will pass away.  For the sun rises with its scorching heat and withers the grass; its flower falls, and its beauty perishes. So also will the rich man fade away in the midst of his pursuits." ~ James 1:9-11
We and our treasures won't last here, but God's grace and anointing can carry our gifts, efforts and sacrifice beyond our time.  This is legacy.  This is Kingdom come.  This is mission on the move.