"What we obtain too cheap, we esteem too lightly: it is dearness only that gives every thing its value. Heaven knows how to put a proper price upon its goods; and it would be strange indeed if so celestial an article as freedom should not be highly rated." ~ Thomas Paine
Family, friends, food, and fireworks…it must be the 4th of July!
In the conservative, Christian corner, it's all about faith, family (which includes friends), fireworks and freedom (and then food for you Baptists).
Americans will spend over $7 billion on food ($1 billion on beer alone making it the #1 day out of the year for beer consumption!), leading to 150 million hotdogs being consumed this day.  And over $800 million will be spent on fireworks alone, leading to a 42% decrease in air quality.
(see https://wallethub.com/blog/4th-of-july-facts/22075/ for more interesting facts)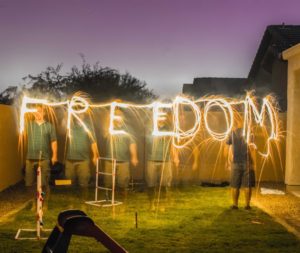 Preface:
For those who do not know, my minor in college was history.  Specifically, I'm very fond of American history, particularly the founding and reconstruction eras.
So at this time of year, I take time to remind myself of this day's origins by reading some of America's founding documents.
I know…some of your stomachs just turned!  But before you judge a hipster by this post, try it!  I highly recommend it!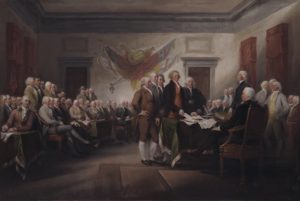 Start simple with the Declaration of Independence (originally The Unanimous Declaration of the United States).
It takes maybe 5 minutes to read, unless you dramatize it – see below.  So instead of scrolling through social media in the bathroom today, I encourage you to get in touch with your national roots and gain some context.
In doing so, I actually believe you will come to appreciate and thus activate the eternal purposes of God expressed in time-space reality.
Family, friends, food, and fireworks…whatever F's you found on your 4th, I hope you all had a fantastic day!
More to come…