See the VLOG!  HOPE4Politics 1 Timothy
---
"I'm not saying that I have this all together, that I have it made. But I am well on my way, reaching out for Christ, who has so wondrously reached out for me. Friends, don't get me wrong: By no means do I count myself an expert in all of this, but I've got my eye on the goal, where God is beckoning us onward—to Jesus. I'm off and running, and I'm not turning back." ~ Philippians 3:12-14
Different context, but I certainly can relate to Paul.  As I've said before, I'm no political expert or sociologist, but I believe that I have been called to shepherd.  The main way I do this is by being honest.  My main method is bringing HOPE to the hard things, and let's be honest, politics makes dry cement seem soft.
This has been tough, but I refuse to quit.  I know there's still potential for progress.  And with that, I invite you to begin this blog experience by listening to the following to help establish the necessary tone.
Awesome song, right?!  Loving our neighbors – something I'm always working on and something severely lacking in the political sphere!
The following is how I am seeking to 'love my neighbor' as it pertains to politics…
---
"If they are wrong they need your prayers all the more; and if they are your enemies, then you are under orders to pray for them. That is one of the rules common to the whole house." ~ C.S. Lewis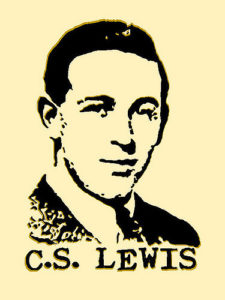 Preface:
Donald Trump is our nation's 45th president, and the gap of emotion and perspective among people could not be wider.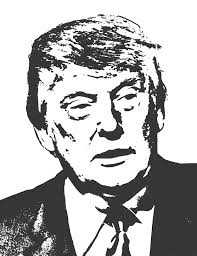 If you read HOPE4Politics (pt 1), you briefly saw my journey into what I believe is the first step to the healing and holiness we all desperately need, especially the Church.  It is prayer.  Hope for politics is possible, but I believe it must begin there.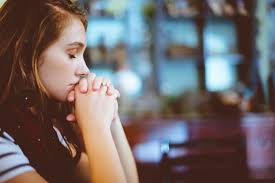 Problem:
In light of our clear admonition to pray throughout Scripture, one passage actually connects both concepts of prayer and politics.
"No way!," you may be thinking.  Yeah, I did as well.  And I admit that this is a difficult passage for me.  But, I also must admit that something changes within me when I apply it.
Ready???
The apostle Paul wrote to his spiritual son, Timothy:
"First of all, then, I urge that supplications, prayers, intercessions, and thanksgivings be made for all people, for kings and all who are in high positions, that we may lead a peaceful and quiet life, godly and dignified in every way. This is good, and it is pleasing in the sight of God our Savior, who desires all people to be saved and to come to the knowledge of the truth." (1 Tim. 2:1-4)
Have you heard this verse?
There is so much here that I'd like to take this paragraph, piece by piece, to see what God could be speaking to us two thousand years later in America.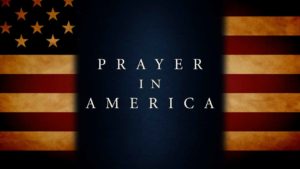 "First of all, then…" 
This pushes us back into 1 Timothy 1.  Remember, once upon a time there were no verse or chapter breaks, and Paul is clearly building upon something here that preceded this section.
And here it is…
Maintaining the truth within the Ephesian church is the aim for Paul.  Why?  Because his desire for godly stewardship was being undermined by godless speculation. (1 Tim. 1:3-20)
It's not a motivation for truth's sake or about being right and putting down those who are wrong, but rather, "…love that issues from a pure heart and a good conscience and a sincere faith." (1 Tim. 1:5)
Love.  Remember the song above?
Throughout chapter one, Paul introduces us to a Christian cocktail that many do not understand nor desire: correction + love.  A "cocktail" impossible to serve, and drink, without the appropriate heart, conscience, and faith in place.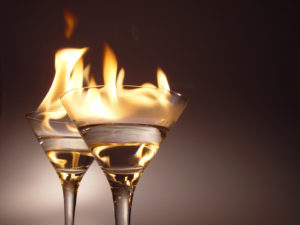 Basically, it is UNLOVING to ignore the need for correction, within ourselves and others.  It's the entire reason for this letter and for Timothy remaining in Ephesus. (1 Tim. 1:3)
"What's at stake if I just remain 'chummy' with others?", you may ask.  No one wants to make waves, right?!
"The saying is trustworthy and deserving of full acceptance, that Christ Jesus came into the world to save sinners, of whom I am the foremost. But I received mercy for this reason, that in me, as the foremost, Jesus Christ might display his perfect patience as an example to those who were to believe in him for eternal life." (1 Tim. 1:15-16)
First off, isn't the gospel beautiful?!  Hang on to this verse as it will connect with our section here.
Second, Paul admits that he is the foremost example of why correction is so necessary!  He loved God, or so he thought, but confesses that he, as the foremost, "acted ignorantly in unbelief." (1 Tim. 1:13)
He had a ton of correction, but no love.  Therefore, he needed loving correction.  But this is not just for Paul, it's for all who want to follow Jesus.
This charge I entrust to you, Timothy, my child, in accordance with the prophecies previously made about you, that by them you may wage the good warfare, holding faith and a good conscience. By rejecting this, some have made shipwreck of their faith… (1 Tim. 1:18-19)
Whoa!  Christians can shipwreck their faith…did you know this?  Paul's concern sounds serious.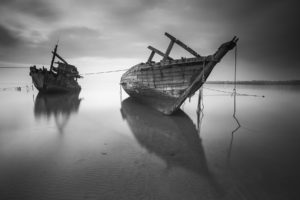 Disclaimer: I won't get side-tracked with the overwhelming topic "Perseverance of the Saints", however, I want us all to see that the stakes are HUGE if error is left to its natural, destructive ways.
By now, you may be wondering, "Why is he taking all this time before he even gets to passage in chapter two???"
Very simple.  Messages derive their meanings from contexts.  We don't want to paper mache the Bible – this easily inserts us as the authority of what it means.  Rather, we want God's word to be the authority and tell us what it means, whether it be comfortable or difficult.  The only way to do this is to explore the context.  If anything, our sound-byte culture proves this, especially on the topic of politics!
Now, back to chapter two…
"I urge that supplications, prayers, intercessions, and thanksgivings be made for all people…"
Notice Paul's tone: he is pleading.  And he begins by connecting the two fundamental components of the Law and Prophets. (Mt. 22:34-40)  Our love for God is always connected to our love for people.  (1 John 4:20-21)
We are not "islands unto ourselves," so as we seek God we are to make it for the benefit of others, for "all people."  (Sidenote: In Greek 101, I learned that "all" means all.)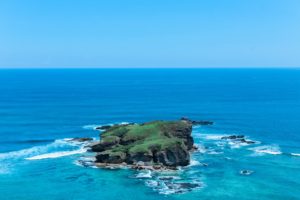 And in case we need help is understanding who is included within this "all," Paul defines it for us.  Here's where it gets interesting and uncomfortable.
"…for kings and all who are in high positions…"
I don't know about you, but it's difficult for me to pray for my national leaders.  First, I don't know them.  I don't even know their names usually.  Second, I typically don't agree with them.  Third, and maybe this is just me, but because they have given their lives to politics, I just don't trust them.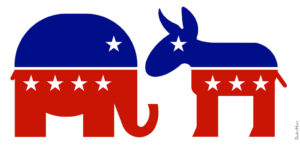 So here's the glaringly obvious question for me (assuming that prayer is where hope for politics begins):
Am I praying for president Trump?  And just in case any "right-wingers" are puffing out their chests, how are you praying for our previous president, Barack Obama?  And don't forget the Clintons while you're at it.
"What you applaud you encourage, but beware what you celebrate." ~ Ravi Zacharias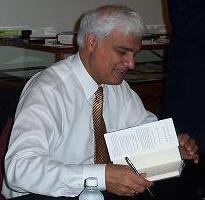 My heart is broken over much of what I've seen and heard from Christians lately, and yet I can totally relate!  Welcome to the motive for the HOPE4Politics series.  I honestly wonder if I am losing my identity, mind, hope, and purpose in this cyclone of struggle.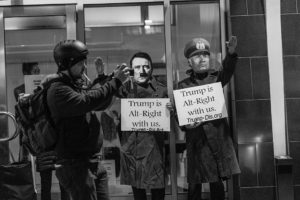 As I mentioned earlier, praying for someone does something within our own hearts.  It changes the object of our prayer from a distant, foreign enemy to a human being that we share some common ground with and for whom we can empathize.
But do I want to empathize with people that I disagree with?  Or am I comfortable with vilifying, judging, condemning, and even despising those I do not agree with?  Those that I won't ever meet.
"…that we may lead a peaceful and quiet life, godly and dignified in every way…"
What a beautiful image — "a peaceful and quiet life."  Sign me up!  And what an honorable image — "godly and dignified in every way."
These qualities do not fall like manna into the laps of passive people though.  Every day I am teaching my children (and myself) that rewards cannot be received without responsibility rehearsed and revealed.
And notice that the "peaceful and quiet life, godly and dignified in every way" hinges upon how heaven influences those in "high positions."  There is a connection and a sequence.  We are the merciful matchmakers who introduce these two, heaven and heads of state, through the privilege of prayer.
"This is good, and it is pleasing in the sight of God our Savior, who desires all people to be saved and to come to the knowledge of the truth."
This is the crux of the passage.  The gospel, and its impact, is directly related to the rulers in a given context.  And although God will have his way, despite a nation's leaders, let's remember that God's focus is on "all."
And yes, the Church continues to grow in Communist China, some may argue, but that in no way condones godless leadership.
Practice:
This is hard to swallow, but I think that God wants Donald Trump, "to be saved and to come to the knowledge of the truth."  If, "All," means all, right?
In theory, I agree with the "all" concept as it relates to salvation.  But for some reason, once I have a specific person in mind, I hesitate!?
The idea of Donald Trump being saved, blessed, and graced by God almost seems wrongs!  Or am I the only one?
This scares me!
Why do I forget, or completely redefine, the gospel when engaging the political arena?!  It was the same problem I faced with previous presidents and I fear this disconnect will continue.
These are human beings made in the image of God.  This automatically demands respect, honor, and love.  (James 3:9-12)
What's crazy is that the Church can (and should) play a role in rulers meeting their Redeemer.  So, as a Christ-follower, I'm challenged by and charged to help our president, "be saved and to come to the knowledge of the truth."?
My HOPE4Hipsters:
For most of us, all we will ever be able to do is pray.  But this is not some last-ditch effort reserved for the weak or unconcerned.  Imagine this nation if God's people actually prayed as the Word encouraged!
When I'm afraid, angry, or astonished, instead of running to the internet, I run to the great "I AM."  Instead of feeding "Fearbook" (that's the appropriate name, especially during election cycles), I can put my face into the book of life!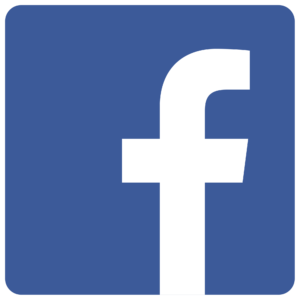 Vulgar voices filled with vitriol are at large right now, but boots on the streets with clenched fists and hard hearts will not yield what we need.
"The anger of man does not produce the righteousness of God." (James 1:20)  "Weeping and the gnashing of teeth," is the state of those devoid of God's presence.
I have been tempted multiple times to talk about Donald Trump in a public context, however, his eternal well-being has not been my ultimate goal.  I believe God is revealing to me that my priorities are mixed.
I recognize Mr. Trump represents so much that stands in contradiction to the will of God.  This should not remove him from the prayer list; if anything, it makes my point here.
He needs my prayers, not my hatred.  No more drinking "poison" with the hope that it will get to him.
In closing, I recall that two things happen whenever I participate in mud-slinging: I lose ground and I get my hands dirty.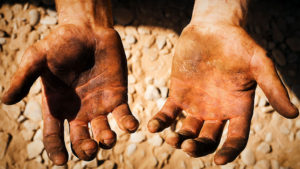 I'm learning how to disagree without becoming disagreeable, and that, "Mercy triumphs over judgment." (James 2:13)