Yes, it's "rough around the edges," but check this out on the new VLOG!!!  HOPE4Hipsters VLOG
---
"If you marry a political party, it will pimp you." ~ Carl Ellis
Preface:
So, Donald Trump was inaugurated as the 45th president of the United States of America….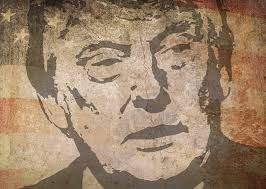 How are you doing with that?
Problem:
"There is not just the right and left but an up and down." ~ Ravi Zacharias
There is a wide spectrum of feelings at play regarding this fact, and they are just as present within the Church as they are without.
Some see "the Donald" as a "white knight," riding a horse into the muck and mire of Washington, coming to restore morality, conservatism, and to "make America great again."
And many believers are relieved as they celebrate God answering their prayers.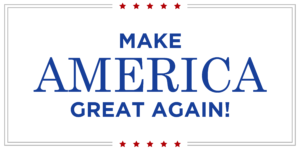 Others see a narcissus, a man with no limits, honor, conscience, or respectability, coming in to destroy the world's greatest nation through bigotry, misogyny, and racism.
And many believers are bereaved, angry, and confused as they lament God NOT answering their prayers.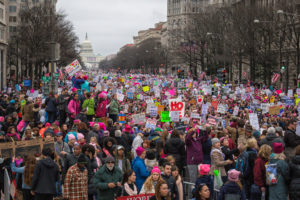 What would God have His people do, here and now?
Frankly, I struggled at first with this question.  I find that struggle and politics always go hand-in-hand for me.  But then I watched this video…
* Warning: There is some obscene content that may be offensive. *
https://www.youtube.com/watch?v=zIHZocnno70
*** Side-Note Disclaimer: We Interrupt Your Regularly Scheduled Blog Reading to Bring You This Very Important Public Service Announcement…Man, I hated those!  Anyways, my inclusion of this video from the Women's March last week in NO way intentionally conveys my support nor my disapproval for the event, women, or even Madonna.  So before someone clicks off this page screaming, "Misogynist!", please understand my true reasoning.  The topic of politics is emotional and divisive, as this video clearly illustrates.  Before we know it, the worst versions of ourselves manifest and we've made the social issue into something else.  My HOPE is that we can rise above our perspectives and feelings while embracing a more profitable tone and approach.  These issues are far too important to reduce them into soapboxes. ***
We Now Return To Your Blog Reading…
So, how was that video???  Suddenly, the answer to my question above became clear.
Unlike much of what we have seen, heard, or read recently, I believe the answer to, "What would God have His people do?", is quite simple (in theory) and yet very difficult (in practice):
God desires His people to pray.  Rain or shine, no matter the circumstances and our assessment of them, offer supplication to Him.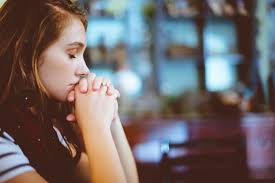 You might be thinking, "How did this hipster come to that conclusion?" or, "Why should we pray when it's clear what needs to be done?," or even, "Been there, done that."
As a follower of Jesus, whether it's political activism, parenting, or simply preparing for the work day, I find that I am in constant need of prayer.  No matter the issue, big or small, personal or far out there, prayer is essential.
Let me share with you why…
Practice:
"I pray because I can't help myself. I pray because I'm helpless. I pray because the need flows out of me all the time – waking and sleeping. It doesn't change God – it changes me." ~ quote from the film, Shadowlands
We see all throughout the Bible the practice of prayer exemplified by prophets, priests, kings, apostles, and even the Lord Jesus Himself.
James, the half-brother of Jesus, wrote, "Is anyone among you in trouble? Let them pray." (James 5:13)
Trouble seems to be an accurate term to describe America right now.
The apostle Paul encouraged to, "Pray without ceasing.", something Jesus Himself taught His disciples.  (1 Thessalonians 5:17; Luke 18:1-8)
Never stop is the idea and it's something I believe they would tell the church in America.
Paul also wrote, "praying at all times in the Spirit, with all prayer and supplication." (Ephesians 6:18)
Also, "be constant in prayer." (Romans 12:12)  And, "Continue steadfastly in prayer, being watchful in it with thanksgiving." (Colossians 4:2)
In one of his best known passages, Paul exhorted, "Rejoice in the Lord always; again I will say, rejoice. Let your reasonableness be known to everyone. The Lord is at hand; do not be anxious about anything, but in everything by prayer and supplication with thanksgiving let your requests be made known to God. And the peace of God, which surpasses all understanding, will guard your hearts and your minds in Christ Jesus." (Philippians 4:4-7)
In 1 Chronicles 16:11, King David tells us, "Seek the Lord and his strength; seek his presence continually!"
David also said, "The Lord is near to all who call on him, to all who call on him in truth. He fulfills the desire of those who fear him; he also hears their cry and saves them." (Psalm 145:18-19)
And, "I call upon you, for you will answer me, O God; incline your ear to me; hear my words." (Psalm 17:6)
In a conversation between God and King Solomon, 2 Chronicles 7:14-15 declares, "If my people who are called by my name humble themselves, and pray and seek my face and turn from their wicked ways, then I will hear from heaven and will forgive their sin and heal their land.  Now my eyes will be open and my ears attentive to the prayer that is made in this place."
My HOPE4Hipsters:
You may be honestly struggling with prayer.  You are so happy that you have moved on to other things, or you are so distraught that you don't even know where to begin.
That's okay.  That's normal.  And it's the reason why we need it – if you can't talk to the Father, what hope does the Christ-follower have???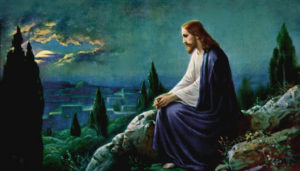 Be encouraged.  Paul reminds us that, "Likewise the Spirit helps us in our weakness. For we do not know what to pray for as we ought, but the Spirit himself intercedes for us with groanings too deep for words." (Romans 8:26)
Don't overthink it.  Just be honest and He'll take it from there.
Or, notice what Paul said before and after, "Pray without ceasing.", to the Thessalonians.  He said to, "Rejoice always," and to, "give thanks in all circumstances; for this is the will of God in Christ Jesus for you." (1 Thessalonians 5:16, 18)
Perhaps there is something more to our bottlenecked prayer life?  A cause to the cessation of our intercession…
Let's explore our prayer life within the context of politics as we prepare for the next blog entry where we will look at both prayer and politics within the same Pauline pericope.
Keep the HOPE, hipsters!
---
And just to lighten the mood…