Before you start, see The Challenge of Change series.
"You have to be willing to fail in order to truly succeed." ~ Jon Gordon
Preface:
In my last post, "New York, New York!", I shared about the recent Arnold adventure to NYC and how God used this experience to reveal and raid our cherished idols of safety, control, and comfort.
Getting out of your comfort zone is a great way to get to know yourself.  And whenever I am sick, I rediscover how weak and wretched I truly can be.  Being sick across the country while attending Hillsong Conference was an advanced "school of hard knocks."
In this post, I want to detail more of how the Hillsong Conference itself rocked the Arnold's faith, but first let me define what I mean by "idol" from above.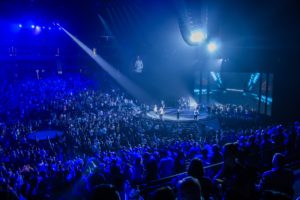 Biblically speaking, an idol, or idolatry, is the love or reverence for something other or over Creator God.
"…You shall love the Lord your God with all your heart and with all your soul and with all your mind. This is the great and first commandment." ~ Mt. 22:37-38 (see Ex. 20:3-5)
If we, as believers, take our walks with Jesus seriously, idolatry is our greatest enemy.  All of sin stems from or at least involves idolatry.  It comes in various forms, blatant and subtle, and manifests consciously or unconsciously.
The greatest danger is that it often masquerades as things that are good in of themselves.  Safety, control and comfort aren't bad, right?  It's all in how we interact and prioritize things.  Ultimately, idolatry robs us of our destiny and God of His well-deserved devotion.
"No one can serve two masters, for either he will hate the one and love the other, or he will be devoted to the one and despise the other…" ~ Mt. 6:24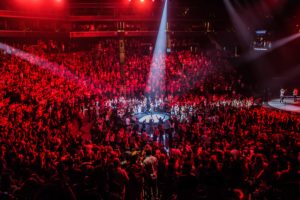 Problem:
Before I get into the specifics of Hillsong Conference, a backdrop is needed.
I am an American.  Shocked?
Before I unpack this, I want to say that I am SO thankful for the time and place that God has planted me! (Acts 17:26)  Compared to so many others presently and historically, we are BEYOND blessed in the U.S.!  I am aware and yet growing in this awareness more and more the older I get.
*I am simply being descriptive, NOT pejorative.  This is NOT an American supremacy rant.*
America is synonymous with abundance.  So what is one to do as he or she drowns in a deluge of affluence, a flood of favor and blessing?  We are a #firstworldproblems generation.  My biggest problem some days is wishing I weren't so full from my dinner so that I could more fully enjoy my dessert.
My point: Many of us in America have no idea what true want or need is, myself included.  I live like a king.
* All truth is God's truth and travelling to New York brought the points in this video to an even deeper level for us.*
Honestly, I'm infected with the "Rockefeller" syndrome.  John D. Rockefeller was America's first billionaire and because of the time period (early 1900's), he is still considered the richest person in modern history.
It is said that when asked, "How much money is enough money?", John replied, "Just a little bit more."
With great bitterness and shame, I must admit that I very naturally imbibe this outlook as well.  And it's not just with money but anything that enhances my enjoyment or pleasure.
My heart cries, "more, MoRe, MORE!", while God responds, "be content, grateful, and give!" This whole, "He must become greater; I must become less" (Jn. 3:30) business really has caused a problem for the pro-American, prosperity-loving, competitive, capitalist Brandon that I had molded throughout my twenties.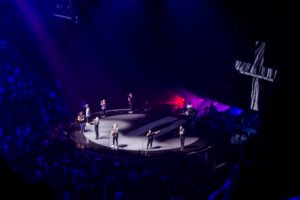 Practice:
The Hillsong Conference was awesome; so encouraging and drenched in Holy Spirit's presence.  The music, as usual, was amazing and uplifting (Hillsong Y&F and Hillsong United – hello!).  The media presentations were powerful and precise.  The speakers (Brian and Bobbie Houston, A.R. Bernard, Carl Lentz, Judah Smith, and Steven Furtick) were dynamic, inspiring, and challenging.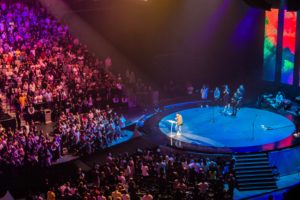 There was one message, however, that hit me square between the eyes.  It was unexpected (seems to be how God works!); it came from an individual I didn't foresee during a morning message!
God can speak from unlikely sources into whatever circumstances you are facing.  Watch for the "donkeys." (Num. 22:28-30)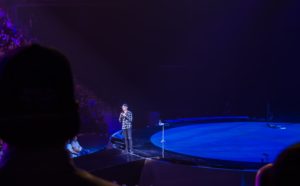 God pinned my ears back, despite being sick, tired, and still having eye boogers, through Judah Smith's message, "Living Safe."   Watch it below, if you dare.  Seriously — this message is not for those who live with comfort as their ultimate virtue.  But if you recognize that your blessings can easily become your bondage, enjoy!
I'm still unpacking what this message means for my family and I.  So many nuggets in this cave!  How do you view your safety, control, and comfort now?
My HOPE4Hipsters:
"Only a real risk tests the reality of a belief." ~ C.S. Lewis
Our Starbucks generation loves a good mixed drink, but the combination of Christ and culture is a poisonous concoction.  Syncretism, as appealing as it may be, always betrays its lovers.
The American kingdom is not the kingdom of heaven and the longer we delay our acknowledgment and acceptance of this reality, the worse it will be.  As Paul's ministry displayed, the Christian has dual citizenship, but the temporal is overshadowed by the eternal, a completely different realm. (Phil. 3:20)  The temporal only aids our expression and pursuit of God's kingdom.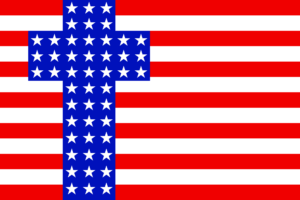 My Christianized American dream (or Americanized Christianity) betrayed me.  It promised fulfillment, purpose, and identity, but all I got was distraction and despair.
The American dream is to have it all; the kingdom dream is to lose it all.  
I no longer believe that Jesus wants me to add more zeroes to my accounts, clothes to my closets, or "toys" to my collections.  I think he actually wants me to go to heaven with my pockets empty, to completely pour it all out.
I know what I written here is VERY disturbing; once you open this Pandora's box where does it end?  That's the adventure of walking with Christ, continuously seeking to be conformed to His likeness. (Rom. 8:29)  This is liberation!  If you want to be free in this world, you have to live for the next.
We long to feel, we long to know and be known, we long for security, control, and comfort…and these are all good things!  The source in which they are found, however, must transcend the world we groan within.
If this is true, it's not in the pension, insurance, house, cars, etc.  It's in Him. (Eccl. 2:1-11; Jn. 4:13-14; 6:35)