Before you begin here, begin here:  How To Overcome The Challenge of Change (pt 1) and How To Overcome The Challenge Of Change (pt 2)
"We are not necessarily doubting that God will do 'the best' for us; we are wondering how painful 'the best' will turn out to be." ~ C.S. Lewis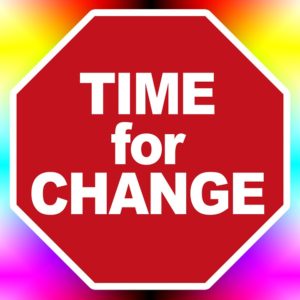 Prologue:
We've been looking at the exhilarating but chilling topic of change.  I, like many of you, flee from it whenever possible, but I've come to realize that I need change.  We all do.
Early in my spiritual journey, I sought change through attending church, bible college, and various gospel-oriented events; however, in a first world nation, these activities do not really require much faith.
In fact, doing these things has been quite easy.  Sure, "struggles" pop up here and there, but I'm not as impressed with myself in hindsight as I was in the moment.
And then it hit me…
Is it possible for us to be so busy with Christian activity that we actually become distracted and even avoid the kingdom work God has for us?  I recall a story about a good Samaritan…
I never saw a difference before; now I am haunted by all the spiritual pats I gave myself on the back, all the busyness that potentially neglected clear needs.
Problem: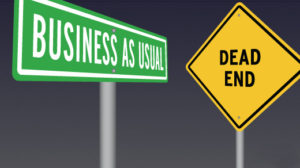 "Expect opposition.  The only way to avoid criticism is to do nothing.  Dogs don't bark at parked cars." ~ Max Lucado
I don't like things that are difficult or humbling.  So if I can fill my schedule with easy, Christian activity, I'm in!  I feel mature because my schedule is filled with Jesus events, but my heart is empty of Jesus' life.
This, I believe, is where many Christians are and remain throughout their lives.  We've confused activity with achievement.  Church became a place rather than a lifestyle.  The stuff we do is the litmus for our transformation, obedience, or maturity…
Consumeristic Christianity kills, but it's everywhere in our nation.  Sure, we are invited to come as we are, but very few of us accept the fact that God loves us too much to leave us that way.
As an American, comfort is king.  But as a disciple of Jesus, comfort is a slow, silent slayer.  How contradictory then to allow our spirituality be expressed and pursued in conjunction with comfort?!
The mentality that leads to such shallow spiritual is actually quite simple and common.  Just worship God on your terms. 
"No God, You don't understand.  I'm not here for that.  I can't do that.  This is what I need and how I need it."  On and on it goes.  Meanwhile, while we're getting snuggly with a Jesus made in our image, people are dying.
Practice: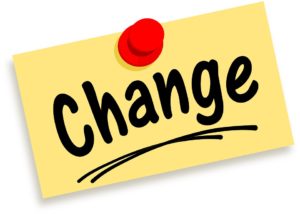 "The problem is not that the world is getting harder.  The problem is that we are getting softer." ~ Erwin McManus
So, I left you all with a "cliffhanger" in the last post about my family's series of changes.  First, before I reveal that change, let me be clear in what this change has been for us:
Difficult
Unwanted
Unexpected
Painful
Confusing
Lonely
Frustrating
Scary
Get the picture?  Surprised?  Who wants this?  But once you realize that your wants should align with what God wants, the perspective dramatically shifts.
"Do something that stretches you. Find comfort being uncomfortable because growth and comfort never coexist." ~ Craig Groeschel
As we lift the knife to the things we love most, we see God come so that we can have both.
Our first major change in this current season was to venture out of the comfort of our local church where we had grown, learned, loved, and served the past few years.
My HOPE4Hipsters: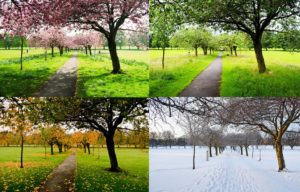 Nature continuously reveals that change brings life.  Change is the gospel personalized.  We cannot acknowledge our need for God but live as if everything should remain the same.
And in case you were wondering…No, we never come to a place where everything is as it should be!  There's always more Jesus that can molded into us.
Do not put God in a box.  Do not deify yourself (comforts, likes, desires, etc.) and call it God.  This is self-worship, and it is idolatry.
His ways are not our ways; His plans often are not our plans.  Sure, change is difficult, scary, painful, and so on, but the alternative is a death sentence.  Where God leads, we go.  End of story.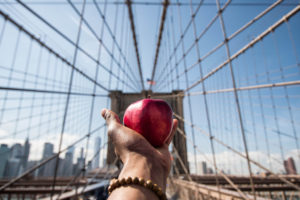 *** Come back for how God is developing our story through this unexpected change in church. ***
See "New York, New York!" next.