Well, it's that time of year when we all get to guess for a week between fireworks or gunshots (I live in AZ where the aforementioned are very accessible).
Something else that comes well-stocked this time of year is Patriotic regalia, in its various forms.  This, of course, includes movies.
Every 4th of July I religiously watch one of my all-time favorites, "The Patriot."
"Will you now, when you are needed most, stop only at words."  Mic drop…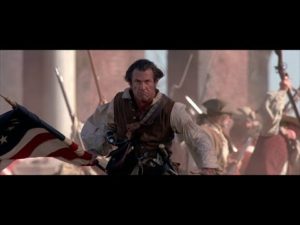 Who is not moved by Mel Gibson's portrayal of Benjamin Martin, a humble, sacrificial, peace-seeking farmer and widower from South Carolina?
But anyone who loves entertainment understands the struggle I'm about to introduce.  It's the person vs. the character.  Here, it's Mel the man and Mel the actor.  Very quickly, we notice a difference…
Mel Gibson has had the privilege to be involved with some of the most epic films that revolve around the topic of "freedom."  Perhaps it's more than just amazing talent and creativity…maybe a cry of the heart?
Whether it be offscreen (The Passion of the Christ) or onscreen (Braveheart, We Were Soldiers, The Patriot), Mel has captivated millions throughout the years with stories of love, bravery, self-sacrifice, and hope.  (My favorite was "Chicken Run."  Not really.)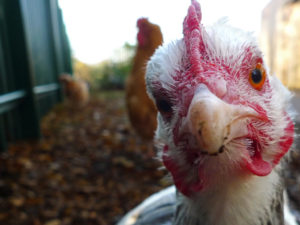 Perhaps we have the same cry?
And it's here, in these stories, where we see the best versions of ourselves: giving all for a cause that is greater than ourselves.  But unfortunately, three hours of inspiring heroism is not the full story; it only reminds us of our natural schism where we try to be less of who we are and more of who we are meant to be.
These aren't just stories about the English, Scottish, Jews, Romans, Vietnamese, or chickens in specific spheres of time and space, but they are stories about us all, onscreen and off.
The pursuit of freedom in the face of fascism (used loosely here) is the human plight, and therefore is unversally understood and desired.
My HOPE4Hipsters:
If there's one thing I recall on days like these, it is that we stand upon the shoulders of others who gave so much.
So enjoy the family, friends, food, and fireworks, but never forget that our freedom was bought through someone else's forfeiture.  Our favor stands upon their forbearance and forsakenness.
Privilege is not found in patriotism or polity; it is found in a Person.
"Christ has set us free to live a free life. So take your stand! Never again let anyone put a harness of slavery on you…It is absolutely clear that God has called you to a free life. Just make sure that you don't use this freedom as an excuse to do whatever you want to do and destroy your freedom. Rather, use your freedom to serve one another in love; that's how freedom grows. For everything we know about God's Word is summed up in a single sentence: Love others as you love yourself. That's an act of true freedom."  ~ Galatians 5:1, 13-14