"By this we know love, that he laid down his life for us, and we ought to lay down our lives for the brothers. But if anyone has the world's goods and sees his brother in need, yet closes his heart against him, how does God's love abide in him? Little children, let us not love in word or talk but in deed and in truth." ~ 1 John 3:16-18
"To love at all is to be vulnerable." ~ C.S. Lewis
The Consecration
If I had to choose one word to describe the Christian faith, it would be LOVE.  I know there are many other words that I could choose, but I believe LOVE best covers the breadth and depth of Christianity.
Love does stand out; that much we have to admit. (1 Cor. 13:13; Col. 3:12-14)  Let me explain more.
Note to Pharisees:  This by NO means is an exhaustive study on what the Bible teaches about LOVE; this is merely to establish the point of these (and many other) posts.
Let's admit this…when people think of the "Church" or "Christians," the majority do not connect the concept of love with such entities or persons.  Now, there are many reasons for this and Christ-followers cannot own a good number of them, however, there is certainly room for improvement.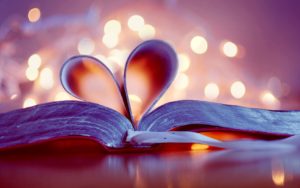 LOVE is the reason for who we are and what we do as followers of Jesus. (Jn. 3:16; 15:9-13; 1 Jn. 3:11; 4:7-12; 4:19; Mt. 22:36-40)  It legitimizes our following and it fulfills the law. (Jn. 13:34-35; Rom. 13:8-10)
Character qualities, such as holiness and justice, required a penalty be paid, but it is the rich mercy and grace of God actualized through love that substituted Himself in our rightful place. (Rom. 5:6-8)
If, as a Christian, you don't agree with me here then I apologize for your Xanax refill.
The Controversy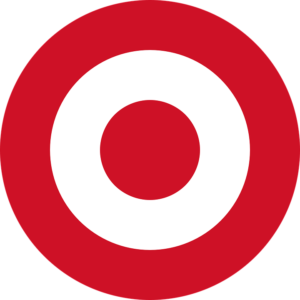 The following article is a great piece in articulating the Christian's appropriate stance on boycotting.  https://www.thegospelcoalition.org/article/should-christians-boycott-boycotting
I will be both continuing my thoughts from previous posts while highlighting some points from the above referenced article.
A couple necessities to begin with:
1) Remember, the ends do NOT justify the means; the means MUST justify themselves.
2) Being concerned and withdrawing participation is NOT the same as boycotting.
From its inception involving Charles Cunningham Boycott, "to boycott" has always been a stiff-arm financial tactic.  It's a power ploy, a moral extortion waged through economic warfare.
Is this brand of coercion on the table for the Christian?  And let's be real, this isn't the buses in 1960's Alabama.
"As Alan Noble recently said, 'Whether it is through votes or dollars, coercing someone to accept our position is nihilistic: it suggests that real change—-change of heart and mind—-is impossible, or unlikely, and so the safest bet is to make it profitable to adopt our beliefs.'"
Forcing "secular"-oriented (meaning "this worldly") entities into a vice grip is illogical and unloving when compared to the Bible.  (see http://hope4hipsters.com/2016/06/04/transgender-bathrooms-pt-1-were-missing-the-target-boycott-the-boycott/)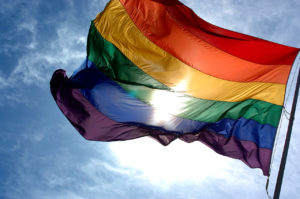 This also exposes our hypocrisy.  The same Focus on the Family who helped lead the charge against Disney's liberal agenda in the 90's now uses their cruise lines for ministry venues.  And no, Disney has not changed their stance on homosexuality.
MyHOPE4Hipsters: The Call
I am always amazed when Christians get "worked up" over the world living like the world.  Maybe I missed the announcements that Target, Starbucks, Disney, etc. declared that they exist to glorify Jesus Christ.  If they did, then it makes sense for Christians to be frustrated.
But last I checked, Target and the rest of these for-profit companies are NOT manifestations of Christ's kingdom.  Additionally, they are NOT the wandering Israelites, betraying the God who betrothed them.  So why are there so many Nehemiah's coming out of the Church's closets? (see Nehemiah 13:25)
The Church, by and large, is obsessed with behavior modification.  So long as we see or hear people doing the "right" things, we relieve ourselves and move on to the next "sinner" that needs fixing.
Problem: Christians are NOT God.  Just because the Holy Spirit indwells us does NOT make us the Holy Spirit in other's lives.  Keep the Inquisition where it belongs — in the past.
Be agents of compassion, not control.
Change is only effective when people make own their decision to change.  Despotism can only address external behaviors; love pierces the heart from which the externals originate.
Holy living flows from holy passions, but these cannot be produced through angry words, finger-pointing, and rejection.  Only an encounter with the living God can create holy passions, and many Christians, like a faithful repellant, seem to do all they can to make sure God is not encountered by those who need Him most.
See the fruit, but go for the root. (Mt. 12:33-34)
Aim at behavior and you may produce a robot; aim at the heart and you may produce a friend (to you and perhaps even your Lord).  Many Christians, however, do not want to make friends with those they don't agree with.  This, I believe, is the real problem.  Sometimes Christians just don't like people, especially those that are "different."  My prayer is that this would change.
If the Great Commission is something you take serious, distant threats do not produce devoted disciples.  Perhaps a part of the problem is that some in the Church do not see their mission being about making disciples.
So how will you handle the next societal split?  Will you further the divide or be a winsome agent for Heaven's side.
Be vulnerable, like Jesus, not vengeful. (Lk. 22:42)
"Anyone who does not love does not know God, because God is love." ~ 1 John 4:8
"Above all, keep loving…" ~ 1 Peter 4:8