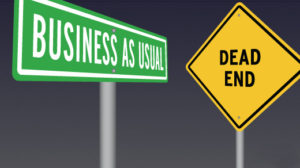 "For everything there is a season, and a time for every matter under heaven:
a time to be born, and a time to die; a time to plant, and a time to pluck up what is planted;
a time to kill, and a time to heal; a time to break down, and a time to build up;
a time to weep, and a time to laugh; a time to mourn, and a time to dance;
a time to cast away stones, and a time to gather stones together; a time to embrace, and a time to refrain from embracing;
a time to seek, and a time to lose; a time to keep, and a time to cast away;
a time to tear, and a time to sew; a time to keep silence, and a time to speak;
a time to love, and a time to hate; a time for war, and a time for peace." ~ Ecclesiastes 3:1-8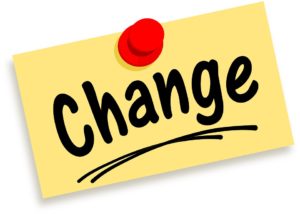 Cards face up – I do NOT like change.
I love a predictable, scripted reality.  It's safe, comfortable, and maximizes my ability to control.
I believe this is largely due to my personality.  If you haven't noticed, I am very "type A".  I must have all of my "i's" dotted and "t's" crossed.  I love planning and checklists (yes, I have added items after they are completed just so I can cross them off!).
This probably sounds crazy to many, and I will concede that there is certainly an element of crazy whenever finite beings attempt to control reality!
I have come to a place, however, where I recognize this issue runs much deeper than personality type.  If left unchecked, these desires can very easily conflict with the most important aspect of my life — my faith.
"Do something that stretches you. Find comfort being uncomfortable because growth and comfort never coexist…If something doesn't challenge you, it won't change you." ~ Craig Groeschel
"Satisfied people never change anything." ~ Erwin McManus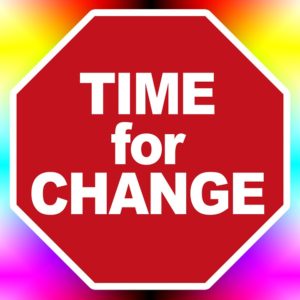 Many Christians hide their desire for control under the guise of order, safety, sanctification, maturity and a myriad of other "holy" ends.
This has been me for years, but by God's grace I'm becoming balanced.  God is certainly order (1 Cor. 14:33), but He is pleased and approached through mystery. (Heb. 11)
Faith presumes I don't have the answers, control, or even the right to a desired outcome.  Faith puts me at the feet of a Savior who does.  This can be tough, to say the least.
"If you want a religion to make you feel really comfortable, I certainly don't recommend Christianity." ~ C.S. Lewis
More to come on how this is specifically being worked out in the Arnold clan!