See story at: http://www.fox10phoenix.com/news/arizona-news/121122940-story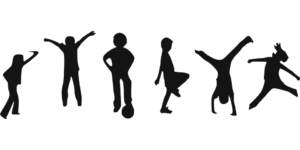 Great tragedy has struck in "my backyard."
Is anyone tired of hearing the words pastor and pedophilia in the same sentence?!  I am!!!
No words can express what any humane individual should feel after hearing a story like this.  For the victim, the victim's family, the victimizer's family, the local and universal Church, and Jesus…all have been thrown into the sewer through this betrayal.
Please, pastors and parents, LEARN FROM THIS!!!  One time is too many, but we all are way too familiar with pedophilia within the Church.
The heart of HOPE4Hipsters is to remind people NOT to throw out the baby with the bath water.  Many will look at this as another example of why Jesus, the Bible, the Church, and Christianity overall are dangers to society.
NEVER JUDGE A PHILOSOPHY BASED UPON ITS ABUSE.
The behavior of the culprit does not reflect Jesus, the Bible, the Church, Christianity at all.  In fact, it's quite the opposite.
This man deserves justice, in this world and the next. (2 Cor. 5:9-10)
Let's keep the words pastor and pedophilia away from each other.  Here are some thoughts on how:
Pray for those who never asked for this, but who are now forced to carry the weight of this treachery.
Pray for the assailant and those like him.  He was a pedophile long before last October.
Protect the weak and marginalized.
Plan strategically, individually and corporally, so that this won't happen again!
More on this as the story develops, but for now spread the word!