The road to Hell is paved with good intentions. ~ Anonymous (perhaps Samuel Johnson)
Do barking dogs make you feel welcome?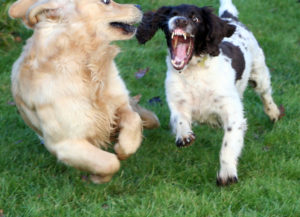 A neighbor of mine owns a dog that is all bark and no bite.  I see this pup almost everyday and it constantly feels the need to notify the world that I have stepped out of my front door.  It strolls up to my property and just barks me down.  This then triggers a neighborhood choir of barking.  It's definitely one of the most annoying parts of my day.
Now, it's one thing if I'm strolling up to my neighbor's property uninvited, but mind you this dog is threatened by my mere existence.  Stepping outside my home crosses the line.
Dogs that constantly bark oftentimes are fearful.  Insecurity is the song they sing and they are always recruiting back up singers.  They falsely perceive danger because you represent something they aren't familiar with, something they cannot control, and hence you are a threat.
This pathetic pup is a great picture of a "religious busybody."  It comes out only to bark me down and poop on my rocks while stealing the peace from the neighborhood's atmosphere.
Another neighbor of mine has a much nicer canine.  Unfortunately, this dog is handicapped, missing its front two legs, so he requires a baby stroller for his walks.
Recently, both the loudmouth and handicapped dog were going for walks at the same time.  The stroller escorting the handicapped pooch somehow tipped over and the loudmouth dog charged it!  This almost led to blood in the streets, not from the dogs but from the owners.
Oh, I also forgot to mention that this busybody yapper is never on a leash either.  Just like a "religious busybody" to conveniently bypass the standards expected for all.
What does this puppy poppycock have to do with HOPE, HIPSTERS, or the CHURCH?  
Lately, I have been digging through Philippians 3 where Paul distinguishes between:
the freedom found in living by the Spirit, secured by faith in Christ, 
versus 
the slavery found in rule-keeping religion, secured by fear and control.
Take a look at Philippians 3:2-6 and the last couple of posts.
That said, I am a man (in case you didn't know) and I recently welcomed my first son, Elias, into the world. (see the "About Elias" section or search "Elias" for a modern day miracle)  Because of this, a hot topic in the family has been circumcision.
In the car, at the dinner table, late at night on the couch, and wherever else we occupy space the topic of my son's circumcision was discussed.  We talked, prayed, argued, and researched.
I was surprised to learn how public this private matter has become.  It is such a divisive social issue these days!  It almost bears as much heat as it did about two thousand years ago within the Church.
Non-sexist comment: I'm not sure if women can ever be as thankful for the New Covenant, salvation in Christ alone by faith alone, as men!  Just saying!
It makes my stomach turn just thinking about poor ninety-nine year old Abraham. (Gen. 17:1-14)  No antibiotics, no numbing, no tylenol, JUST CUTTING!
Expressing a covenant relationship to God was SERIOUS business!  Paul, however, makes it clear that circumcision, as originally understood, after the life, death, and resurrection of Jesus is antagonistic to the gospel!  See his fiery letter to the Galatians.
Knife-happy circumcisers are a part of the false covenant.  Rule keepers, or "dogs", obsess over control; they are bullies that cannot accept change and put confidence in themselves and their external accomplishments.
Paul had the most to boast if this was the path to pleasing God!  His birth and behavior were the standard. He zealously persecuted those of the New Covenant who did not live by external symbols of acceptance and worth.  He was perfect in what was prescribed to be right.
* Biblically, literal circumcision is no longer a required sign for covenantal relationship with God. (Acts 15:1-21; 1 Cor. 7:17-20; Gal. 2:1-3; 5:1-11; 6:11-16; Col. 2:8-12)  In fact, it was insufficient from the get-go.  A relationship with God is and has only been possible by grace through faith, something an external rite could never accomplish. (Dt. 10:16; 30:6; Jer. 4:4; Rom. 2:29; Gal. 2:15-16)
* Historically, circumcision was the zenith of religious works, the necessary "fruit" of one's right relationship to God.
So fast forward to today…
What are the "circumcisions" in today's Church?  
What external "proofs" do many in the Church claim confirm a relationship with God?  
How do we put justification's completion in the laps of sinners?  Justification is the freedom received by faith alone in Christ alone from the penalty of sin.  (Gen. 15:6; Rom. 4:5; 5:1; Gal. 2:16; 2:21)
But faith alone is too easy, isn't it?  There has to be more than just trusting Jesus, right?  Just about anyone can get in, couldn't they?  That's scandalous!  Sound the alarms, get the red tape, pull up the bridges because the sinners are invading our defenseless ivory towers!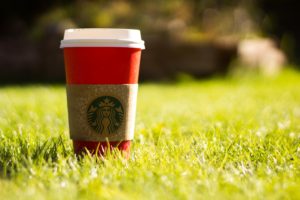 (before)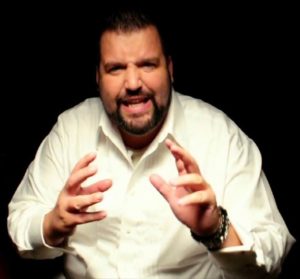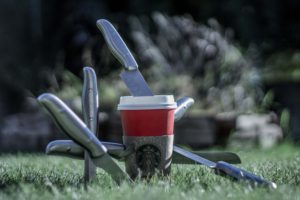 (after)
I have an invitation to those within the Church and an inspiration for those outside…
In the words of John Pavlovitz, "I'm leaving behind 'Red Cup Christianity'." (see http://johnpavlovitz.com/2015/11/11/leaving-behind-red-cup-christianity/)  Enough of the daily wars, Christians, upon Christ's mission, character and those who bear His image.
Members of the 'true covenant' are those who lay their burdens, and knives, down at the foot of the cross.  They enter by faith, inept in of themselves, but worship in Spirit.  They understand that confidence through works is always joined to condemnation through works!  (Gal. 3:12; 5:3; Jas. 2:10)
Remember, to act in someone's name is to reflect his or her character.  
Jesus removed barriers by becoming the ultimate incarnational bridge-building project mankind has ever encountered.  He will not to be usurped by insecure gatekeepers who pretentiously bear His name. 
My HOPE4Hipsters:
There is a legitimate reason people own dogs: protection.  These 'tamed' wolves mean business and if you're not approved by them, run!
Word to my Pharisee counterparts.  Yes, we live in a secular society that mocks God; there is no denying this!  It's maddening, it's sorrowful.
Note: I love apologetics.  Unfortunately, I mostly see Christians who need to apologize.  They are just offensive, defensive, and unapproachable.  THIS HELPS NO ONE, BUT IT HURTS EVERYONE!
So if we think God or His word needs our pompous protection, let us listen to the brother of Jesus:
Know this, my beloved brothers: let every person be quick to hear, slow to speak, slow to anger; for the anger of man does not produce the righteousness of God. (Jas. 1:19-20)
This is SO rarely seen!  Far too many are cloaking their fears and playground hostilities under the guise of "defending the truth," "loving Jesus," or "bringing glory to God."  BUT THIS IS THE ANSWER!  To be right with God and live rightly before Him is the goal, but the means have been muddied.
If righteousness is really your desire, note two things:
Righteousness is a personal responsibility for oneself, not for others. (Mt. 7:1-5)  Sure, we are to encourage each other, but there are many nuances involved that make this fruitful.  Simply put, we need to picket ourselves instead of others.

SELF-RIGHTEOUSNESS ≠ RIGHTEOUSNESS

If we REALLY desire to produce the righteousness of God, methods tainted by anger in any way are NOT available for such a task!  Here's the sad reality: Many are open to the gospel of Christ, but then Christians get in the way.  As T.S. Eliot noted, "Most of the evil in this world is done by people with good intentions."
Remember, the whole law of God is fulfilled in one word: LOVE. (Gal. 5:14; 6:2)  This and this alone is every Christian's responsibility.
For those who have been misguided, threatened, or abused by the "Joshua Feuersteins" in the Church, I want to first apologize on his behalf.  My sorrow is not conditionally extended to you because we might agree on this issue, but I apologize simply because of the fact that you are a human.
Secondly, 'Christians' like Joshua Feuerstein are not Jesus, so please do not judge the cup by its color.  Instead of a typical boycott message with its familiar turn or burn overtones, I invite you to hear a different message regarding Jesus:
Though you feel far away, I'm closer than your breath.  I am with you more than you know.  I am with you wherever you go.
Come and see what God has done: he is awesome in his deeds toward the children of man. ~ Psalm 66:5
He beckons, "Come." (Mt. 11:28-30; Isa. 55:1-3; Rev. 22:17)  Please listen below and comment.
God bless you, hipsters!