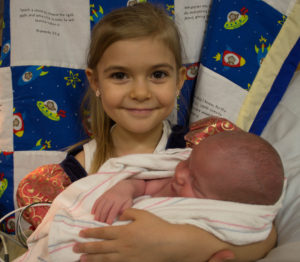 Past two days: Update of Hospital Life in the NICU with Elias
The days are getting to be more of a blur! We have a lot of appointments throughout the day. Yesterday, for example, we had a special exam on Elias bright and early…
Great Care:
One of the things about life at the hospital is that there can be no real schedule – needs are prioritized in the NICU, so you live moment by moment ready for a doctor to come by or to be told there is place to be! Sometimes Dr.'s arrive at 6 or 7am. or 8pm. 🙂 And nurses are examining all through the night! How blessed are to have the resources of such good care.
Continually busy with these newborn days, feeling a little bit like we're on "repeat" all day and night.
Elias is such a sweet one week old (as of Thursday). He loves being held, and he loves holding onto mommy and daddy's fingers. He often tries to suck his own hand, which is cute and a good newborn skill!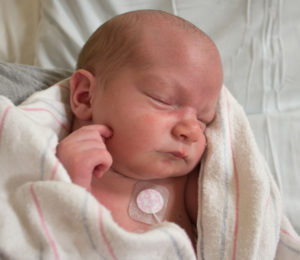 Day 7: Wednesday:
Medical Update:


We were still awaiting the surgeon team's decision to monitor Elias's hydrocephalus or to send us home for more long-term assessments. Dr. B came by and shared that Elias's most recent ultrasound is showing stability in his brain fluid. (This is good – no increase, but we would LOVE for it to decrease 🙂 )
We also just pray for wisdom with our Dr.'s to make the best decisions for Elias's overall health and well-being if a shunt is needed. Met the Pediatric urologist – we will have regular evaluations to make sure everything functions in a healthy manner.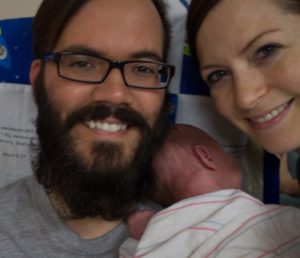 Day 8: Thursday:
Overall, despite his healing spinal surgery and hydrocephalus, we praise God that Elias is a "stable" newborn in the NICU.
Medical Updates: 
Spine:
Priority is that his spine's incision/stitches heal strong in a healthy manner before we go home to limit chances of infection. It's still not healed enough for us to leave, so we are waiting on approval from his neurosurgeon, Dr. B.
Brain fluid:
Dr. B updated us today about their take on Elias's hydrocephalus: It is currently at a stable point to not need shunts before we go home, BUT she says we are not "out of the woods" until at least the first year. So, he will be monitored daily at home, and weekly by specialists to ensure that there is no sudden and alarming changes.
Mommy & Daddy are hanging in there one day at a time with God's natural parent strength (a.k.a. adrenaline) ;). We are getting just enough sleep to get us through each day, but are just so glad we can be with him during this transitional time.
We hope to get the word soon as to when we will adjust Elias's care to his own home!