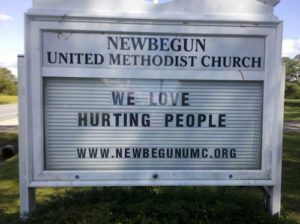 "I like your Christ, I do not like your Christians. Your Christians are so unlike your Christ." ~ Mahatma Ghandi
"Teacher, which is the great commandment in the Law?" 37 And he said to him, "You shall love the Lord your God with all your heart and with all your soul and with all your mind. 38 This is the great and first commandment. 39 And a second is like it: You shall love your neighbor as yourself. 40 On these two commandments depend all the Law and the Prophets." ~ Matthew 22:36-40
The entire Law (all 613 commandments), or really the Bible (all sixty-six letters), has just been summarized for us by Jesus.  It's as if He knew one day people would be ADD.  Love God, love your neighbor as yourself.
John, the closest disciple to Jesus Christ, put it another way:
We love because he first loved us. 20 If anyone says, "I love God," and hates his brother, he is a liar; for he who does not love his brother whom he has seen cannot love God whom he has not seen. 21 And this commandment we have from him: whoever loves God must also love his brother. ~ 1 John 4:19-21
Inseparable realities, two sides of the same coin.  Our love for others is the greatest insight, the litmus test, to our love for God.
Or, remember this passage?
A new commandment I give to you, that you love one another: just as I have loved you, you also are to love one another. 35 By this all people will know that you are my disciples, if you have love for one another." ~ John 13:34-35
Getting closer to Jesus does NOT typically drive us further from others.  Unless you are Paul being led to the desert for a few years, quit retreating.
You are hindered in your love for God when the only human left to love is yourself.  Love gives and hence requires a recipient external to the giver.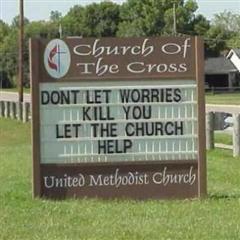 DOUBLE DOG DARE: Ask people on the street (try your own), at your work, or in your family to describe the Church or Christians.
You already know some of the common answers: hypocrites, judgmental, hateful, greedy, controlling, irrelevant.  You rarely will hear: loving, gracious, understanding, warm.
This should be no surprise though.  In a day where we split over carpet colors or pretend to possess the gift of omniscience and divide over predestination theories, etc., the Church is oftentimes NOT loving or understanding.
Check out this oldie with a new twist below.  Question: Is the message in this song even on the radar of importance in many churches today?
How does your church pray, walk, and work for love and unity?  Put another way, does your church build or burn bridges?
How do you feel after that?  Sounds nice, right?  It probably would look nice also.
Believe it or not, the world is even calling out the Church on this.  Let's be real.  If the Church was so good at displaying love, they wouldn't be asking this.
WARNING: This post is in no way exhaustive on the problem of Christ's divided Body or the multiple obstacles created by such division.  The goal, however, is to focus on what is perhaps the largest, unnecessary obstruction to the Church functioning as it should in our world:
MAJORING IN THE MINORS AND MINORING IN THE MAJORS.
I have a one month old son which means we have many visitors currently.  Upon the arrival of our guests my two older daughters will do one of two things: they will either hide so that they can be found by our guests or they will formulate a greeting party at the door.
Both options are adorable, but the Lord showed me something recently as I observed my girls form the greeting party.  They gathered at the door, full of excitement at what new faces may be there.  And once the door was opened, they just stood there.  They didn't move and our guests could not enter our home.
What was a welcoming party very quickly turned into a blockade.
The behavior of the Church, historically and presently, strongly indicates that many do NOT believe the scriptures above.  Instead of functioning as the healing, life-giving hospital we were intended to be, we'd rather function as a clean, controlled, predictable museum filled with dead men's bones.  I guess it could be possible that some church goers are not aware of these directives, but that is on them, not their victims.
I consider myself pretty young still, being just in my early thirties, but in my seventeen years of interacting with Christ followers I have witnessed (and performed) many gross behaviors in His name.
Let me be absolutely clear since what I am about to say will probably ruffle some religious feathers:  I absolutely believe Christians should be holy and perfect as their Father in heaven. (Mt. 5:48; 1 Pet. 1:16) Unfortunately, in the words of the late J. Vernon McGee, "There is a lot of sloppy agape in the Church."
We definitely have our work cut out for us!
With that said, I want to lay out a theory.  It is about the legitimate concerns many of us bear regarding the health and maturity of Christ's Body today and how this affects our ability to love in unity.  The theory goes like this:
Worry about yourself.  All you can fix is you. (Mt. 7:1-5)  As soon as fallen, finite creatures start worrying only about the conduct of others, they can commit some of the most compromising deeds that sacrifice the Lord's honor and muddies their character in the process.  Humans will almost justify anything, especially when done in the name of a Higher Entity!
This is the harsh pill I have to swallow everyday:
I AM NOT THE HOLY SPIRIT!  GOD IS THE SOVEREIGN JUDGE, NOT ME!   CONTROLLING MYSELF = A DISCIPLE; CONTROLLING OTHERS = A TYRANT.
I have observed believers threaten the welfare of others by endangering jobs and opportunities.  I have known husbands who justify spousal abuse.  I have known parents who justify misconduct performed upon their children.  I have known preachers who belittle the cries and elders who ignore the bleeding of their sheep.
And I can't even count how many times I have seen, read, or heard Christians dangle fellow believers over the pits of hell.  All of this masquerading as a 'love for Jesus' or a desire for 'pure doctrine' or a 'pure church.'
These Pharisees, of which I was one, hide behind verses like, "contend for the faith," "fight for the faith," "strive for the faith," and "wage the good warfare." (Jude 1:3; 1 Tim. 6:12; Phil. 1:27; 1 Tim. 1:18)
After all, this is what Paul lived to do, right? (2 Tim. 4:7-8)  And even Jesus took care of those who contaminated His Father's house, right?  (John 2:13-17)
Let me affirm the following: purity is a high priority to God.  It is His nature!  This is the goal or the end.  Unfortunately, the means chosen to achieve this end oftentimes are very suspect.
For example, many in the Church model themselves after Nehemiah when he dealt with the wayward priesthood under the Old Covenant.  I would know because this is my background.  And I didn't randomly land there myself; many helped mold me into that type of person.
Read the verse below and honestly assess if this is you (literally or metaphorically).
And I confronted them and cursed them and beat some of them and pulled out their hair. And I made them take an oath in the name of God, saying, "You shall not give your daughters to their sons, or take their daughters for your sons or for yourselves…" ~ Nehemiah 13:25
I can hear it now: Turn or burn, baby!  That'll preach.  They should make a bumper sticker with that.
So honestly, what is your method for contending, fighting, striving, and waging warfare?  Tricky words to apply for a post 9/11, pacifist-leaning culture.  Many of us seem to have bought the lie that the ends justify the means.  In this context, the ends are a healthy, purified Church that stands upon healthy, purified saints who exposite healthy, pure doctrine.  All are good and necessary!
But for some reason, we forget that THE MEANS MUST ALWAYS JUSTIFY THEMSELVES!  Employing similar methods to those we observe and grow weary of in politics, for example, is unacceptable.
Ravi Zacharias wisely says two things occur when we reduce ourselves to mud-slinging:  we lose ground and we walk away with our hands dirty.
But look no further than the Church, whether its the upper echelon of our most respected colleges and seminaries, or the most reclusive religious blogger to observe the common practices of slander, libel, threats, scandals, abuse, megalomania, hate, cliques, and on and on it goes!
Please understand me when I absolutely affirm that the Church has dealt with many heresies throughout its history, but if you feel comfortable enough to directly call someone a heretic or indirectly lead others to believe someone is a heretic, you may be in some serious need of alone time with Jesus!
We contend against ideas, NOT people!  We fight lies, not liars!  If you think that people are really the problem, may I humbly suggest that you probably have a problem!
For we do not wrestle against flesh and blood, but against the rulers, against the authorities, against the cosmic powers over this present darkness, against the spiritual forces of evil in the heavenly places.          ~ Ephesians 6:12
I hate to burst an identity bubble here and just go Sunday School on us, but Jesus ought to be the Church's model, not Nehemiah.
So, what do we do?
1. BE REAL.  If you have been turned off by the Church (who could blame you!), please remember: You never judge a philosophy based upon its abuse.  It is very likely that your struggles and complaints are completely legitimate.  Hold those people responsible, not the Lord they left.
Also, be encouraged!  You are not alone in the struggle to bridge the wide gap between Christ and Christians.  Follow Christ and who He is, not fallen people with ego trips.
2. BE RIGHT.  Do not walk tall and carry a big stick.  If you are anything like I was, and you proudly carry a big stick for Jesus's sake, please read the following.  When Jesus revealed Himself to our fallen world, He declares:
Come to me, all who labor and are heavy laden, and I will give you rest. 29 Take my yoke upon you,    and learn from me, for I am gentle and lowly in heart, and you will find rest for your souls. 30 For       my yoke is easy, and my burden is light." ~ Matthew 11:28-30
*** Interestingly, this is the only passage where Jesus reveals what His heart is like: gentle and humble.
3. BE RECEPTIVE.  For years I was a blockade posing as a welcoming party.  I told myself that I cared about evangelism and discipleship, but in reality I didn't want a bunch of dirty sinners coming near me or God's sanctuary.  How backwards this is!
If people are sick and wounded, who in their right mind would tell them to fix themselves before we can take them to the doctor?!  We sing, "Come as you are," but we really mean, "Come as you should be."  No more for me; I hope the same those this may apply to!
In closing, it is the example of Christ that will rescue us from the politics of our world.  There are many reasons Jesus became a man and came to the earth.
Let us never forget that among them He had the mission to, "seek and save that which was lost" (Mt. 18:11; Lk. 19:10), "serve and give His life" (Mk. 10:45; Mt. 20:28), give life that would lead to abundance (Jn. 10:10), and "save sinners" (1 Tim. 1:15) by ridding humanity of the one thing that separates it from God, sin. (Jn. 1:29; Heb. 9:26-28; 1 Pet. 2:4; 1 Jn. 3:5)
* The only thing Jesus sought to destroy was the work of the devil, not the character, comfort, well-being, or potential of others who bear His image, regardless of their background, theology, translation of the Greek, or whatever hair-splitting argument the devil has robbed your joy over. (Jn. 12:31; Heb. 2:14; 1 Jn. 3:8)
Be blessed as you remind yourself of His crazy love for us.