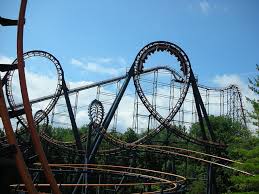 Labor Day Week:
Prayer & Praises!!!
Told on Tuesday that Elias had a potential heart defect.

Went to Pediatric Cardiologist on Wed., and we were told his heart is fine!!!

Told on Tuesday that Elias was now breech (head-up)…

Update on Wednesday that he flipped back to head-down! He's a little flipper!
Praying he stays head-down in preparation for natural labor that could be anytime in the next two weeks…
It's hard to know where to start from all that has happened this week!! I was advised that this high-risk pregnancy/baby journey would be up and down, but experiencing the actual roller-coaster emotionally has been beyond anything I could imagine. I was at the place where I didn't think things could be more complex, but I've been humbly reminded to never think that 🙂 This week particularly really threw us for a loop!!
The Story….
Monday:
"Labor Day"- but no "labor" for me 🙂 We were blessed to enjoy a relaxing family weekend! Brandon & I were generously gifted to enjoy a date: seeing the movie War Room followed by lunch at the Cheesecake Factory! I highly recommend this movie as a reminder that we are "fighting" battles everyday beyond what our eyes can see!
Tuesday:
We met with our specialist, Dr. G. He's been such a genuine, helpful, and compassionate doctor. He also has not had success in helping us find an OB either who's willing or able to deliver in the hospital(s) best suited for Elias's prognosis. However, he is willing to be on call and available for delivery if we can not find another Dr. on time. Chances are slim… I'm 38 weeks!
Unfortunate news:
1) Told Elias is head-up. He somehow flipped over the weekend=he is breech! After him being head-down for the past 10 weeks, it surprised me! (We're praying for God to keep the path clear if it is best to proceed naturally and FOR ELIAS TO TURN DOWN, but if this little man stays breech we will have to schedule a c-section next week.)
2) Told Elias has a potential heart defect. This was a major surprise. After 2-3 ultrasounds a month, this has never been mentioned. This is quite a concern! Now, somehow his heart portrayed a potential irregularity. Dr. G was able to scheduled an immediate Pediatric Cardiologist appointment for us to have a fetal heart ultrasound the next day. If this is the case, it will add a whole new dimension to his care.
Needless to say, it was quite an emotionally exhausting day to take all this information in and process potential changes it may bring. Very hard. I admit, I struggle a lot just feeling "done" with being able to handle more adjustments! I know I need to rest one day at a time and get through in God's strength, but emotionally, I often feel defeated.
"But he said to me, "My grace is sufficient for you, for my power is made perfect in weakness." ~2 Corinthians 12:9
It's humbling to continually learn I have quite a "tight grip" on a lot of things that I feel are in my control and I am strongly reminded that they are not. So MANY things in life are completely out of my control, and those things I desire to surrender to God to work out for good. But that is much easier said than done!
Wednesday:
Brandon was able to get time off again today, and we went to our appointment with Pediatric Cardiologist, Dr. S.
On the drive there, my amazing husband reminded me that our "peace" (in the Lord) is not conditional or circumstantial. This was very pivotal for me. I think it was healthy for me to basically 'grieve and surrender' my goals/plans for labor (once again). But I also needed to move forward. I'm now doing a lot better with being surrendered to whatever result takes place.  If Elias is breech, I have to have a c-section, and it will be ok. God is still good. If Elias has heart issues, we're going to do everything we can to help this little guy fight and thrive in life. It's not easy to think through these things, and I don't like it. But, I'm learning to live in truth that it is possible to rest in a peace beyond understanding and that God is faithful no matter what.
"Now may the Lord of peace himself give you peace at all times in every way. The Lord be with you all." ~ 2 Thessalonians 3:16
Arrived at the Pediatric Cardiologist:
Super nice office and staff.
The first thing we asked and assumed was if baby was still head-up, but we were surprised to learn that he had already flipped back?! I am still in shock. Elias had been super active all day, but I had NO idea he turned all the way back around! This will be something I leave in God's hands, because technically, he can move around until birth but for now halleluia! 🙂
The second and most important thing at the time was Elias's new potential health challenge. Dr. S was very good at meeting us where we were at and explaining to us that there are normal variations, which is what Dr. G had noticed, but nothing is concerning. Elias's heart is fine!
Brandon & I left the office in awe. Wow. We are just so thankful. God miraculously seemed to answer two prayers in our favor within less than 24 hours!
"You shall not fear them, for it is the Lord your God who fights for you." ~Deuteronomy 3:22
Either way, we believe God is good, AND we are ecstatic with this news!! I truly believe we experienced some miracles this week! I wish I could have updated sooner, but please know we are so appreciative of the many prayer warriors who are joining us in this journey. It means a lot, and we KNOW that those prayers are being heard and answered. 
"Be strong, and let your heart take courage, all you who wait for the Lord!" ~Psalm 31:24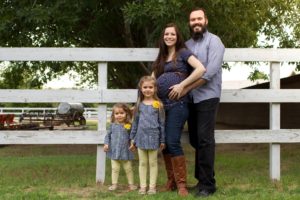 Family Photo credit: Gina Barcus (thank you!)
Family waiting to meet little Elias soon:  mommy- 37 weeks, and big sisters, ages 5 and almost 2.