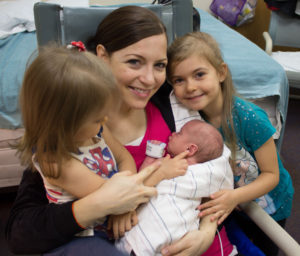 Day 5: Monday:
A very eventful day!!!
We were privileged to have our first night with a double bed nearby Elias!  This room is quite an upgrade from a recliner most of the night and helped us have much more of a reprieve a night!  (Though awake about every 1-2 hours 🙂 )
** This is totally a gift from the Lord.  We're told that it's a unique privilege to receive a room with a bed as there are very few and they're usually only available for a night or two. **
Elias's big sisters came this morning which was very precious family bonding time!  Both girls are beaming and overjoyed to now "see" their brother who we have prayed over and talked about for 9 months!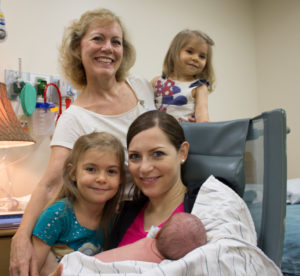 Various meetings and interactions today: 
-Special time with grandparents.
-Ultrasound on his internal organs.
-Meeting with therapists.
-Daddy took a baby CPR class.  (Mommy will later)
-Multiple Doctor visits.
-Talked with surgeon – Dr. B. says things are progressing as they should and there no alarming concerns.  Elias still has mild hydrocephalus (brain fluid) which will still be monitored for potential shunts.  Trying to patiently wait one day at a time!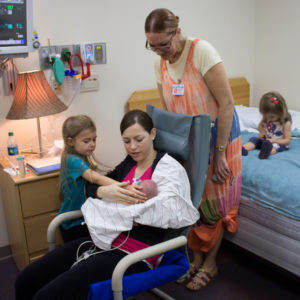 Elias appears to have good motor function and can move his legs a lot.  Coordination and muscle strength will be more evident with time, but we have a lot of promise and hope for his abilities with his current responses.  Lots of monitored tests will continue to see how internal organs function.  We're praising God that he is strong and thriving – he continually increases his appetite each day!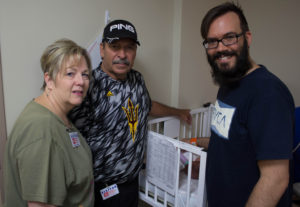 Father/Son Bonding:
We know he LOVES to be held.  Today daddy began holding him in shifts; he took a 2 hour nap in daddy's arms (during the evening football game). 😉  Mommy and daddy try to hold him as often as they can being careful to avoid his healing incision keeping Elias in prone position or on his side.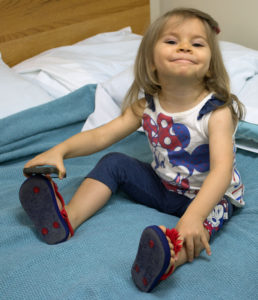 We are so thankful for God's evident grace, strength, and abundant blessings upon our son, family, and circumstances!